There haven't been any novelties in a long time… XP don't count, we had advance knowledge of them. XP's new products alone don't amount to "WOW!" ones. But what is considered to be that kind of thing? Maybe Garrett's new top-of-the-range machine? Some Garrett GTI 3500?
The Gold & Treasure Show 2016 will be held on October 22, in Dayton (USA, Ohio). Garrett will be there. The program includes new product demonstrations…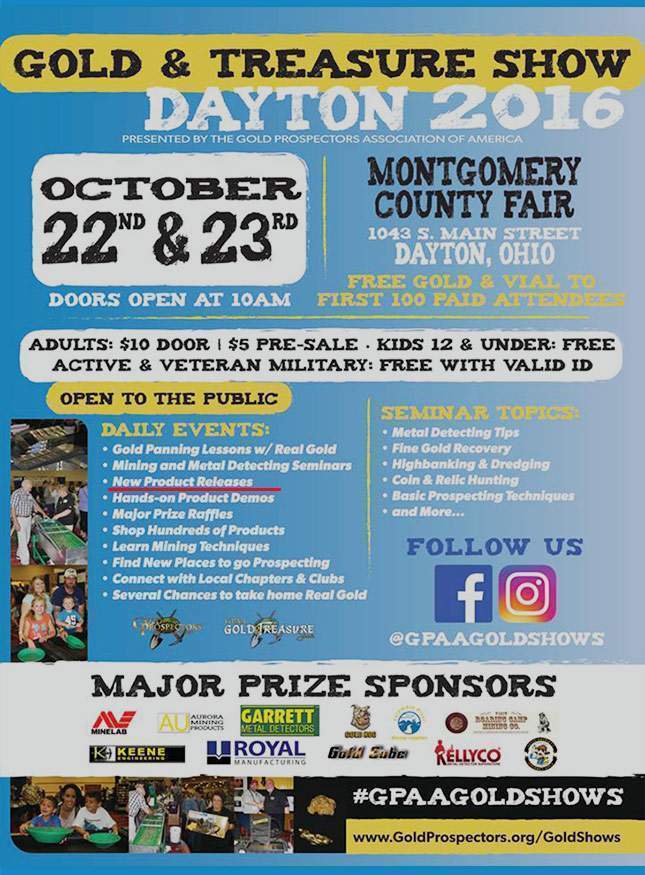 Few people know (or remember) that it was October (2010) when a renowned Garrett AT PRO appeared. Thus for announcing its novelties Garrett has 3 dates – October, after New Year and April. The show will take place in October as well as after New Year, and Garrett's birthday is in April.
So let's wait till the show starts. By the way, Minelab, Garrett's competitor, will be the first to see these new products (if the ones will be revealed, of course). The Australian manufacturer is participating, too.
WATCHING NOW