16 new metal detectors appeared in 2015. And this is without counting small manufacturers. Do you think all the new products were successful? Ask Minelab about it )) See the list: all metal detectors 2015.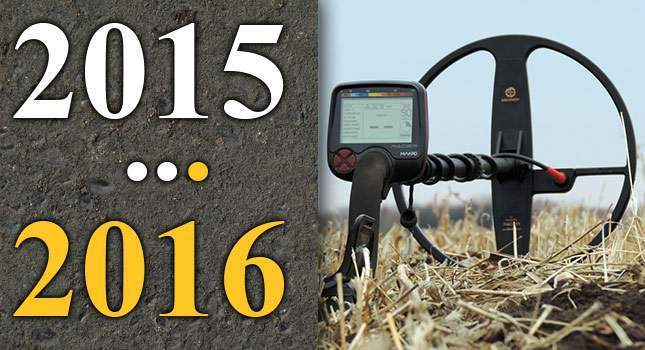 In sum, 16 new machines were revealed in 2015. This is regarding large manufacturers (without second tier ones kinda Ground EFX, Tangra and the like).
It is up to you to decide whether these are good detectors or poor stuff. For anticipated MD novelties coming in 2016, see here. Happy New Detecting Season 2016 to all!
WATCHING NOW