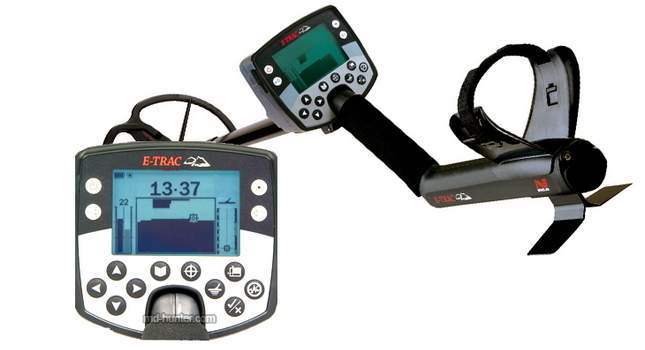 Model Features

Manufacturer:

Minelab (Australia)

Model:

E-Trac

Year:

2008 - 2022

Type:

ground detector

Rating (owner reviews):

 ★★★★★

Display:

 Yes

Technology:

FBS

Frequency:

1,5...100 kHz

VDI / Numerical Target-ID:

Yes

Manual ground balance:

Yes

Automatic ground balance:

Yes

Noise cancel:

Yes

Sound, tones:

Multiton

Adjusting the volume:

Yes

Pinpoint:

Yes

Using headphones:

Yes

Search coil:

Minelab FBS 11 DD

Parameters

Batteries:

Accumulator 1600 mAh NiMH

Weight:

1,6 kg

Length (min/max):

106-138 cm
Coils for Minelab E-Trac
Review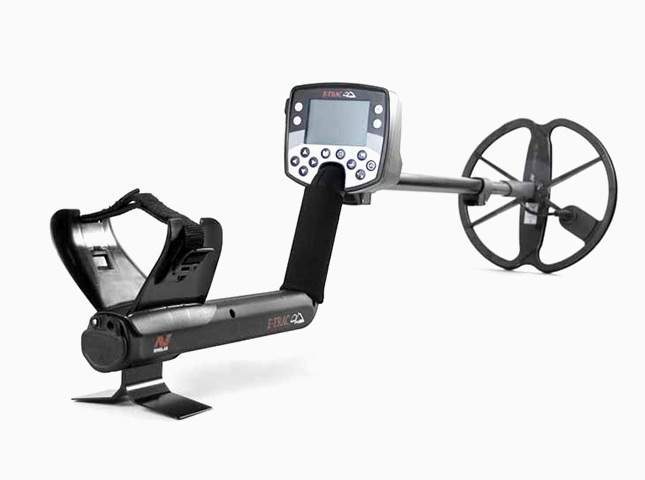 The Minelab E-Trac is a professional hi-tech metal detector designed for search of hoards and valuable items in soil. It helps to go hunting both on land and in water with submersion of the coil just up to the control box at that(the coil is waterproof only, however, the control box of the detector isn't).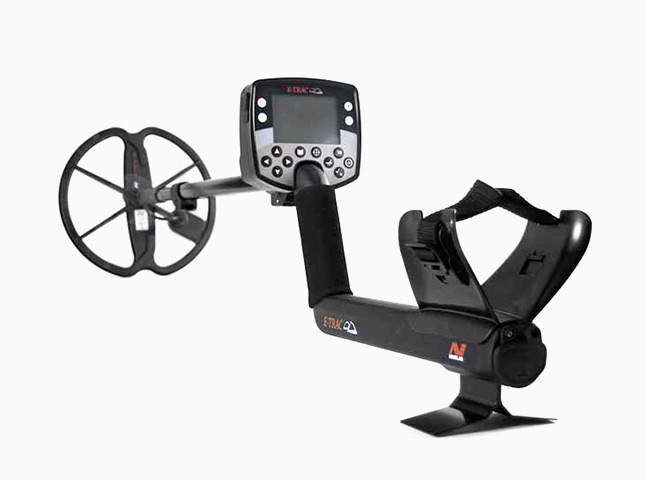 The Minelab E-Trac is developed on FBS technology which allows the detector to simultaneously operate at 28 frequencies in the range of 1.5-100 kHz. The LCD-screen has an energy-efficient backlight. The large buttons are located below the screen far from each other that makes it possible to change settings even when wearing gloves. The device is unique in that the discrimination is carried out by conductivity (FE) and inductance (CO). The E-Trac is equipped with a number of other useful functions which help in search: VDI/TargetID, adjustable sensitivity, ground balance, threshold, pinpoint mode and noise cancel for minimizing electrical interference. The sensitivity is adjusted in the range of 1-30. The Minelab E-Trac has an automatic and manual ground balance. The threshold also operates in both automatic and manual modes with the range of 1-50. A multi-tone audio response is applied for indicating a find and has an adjustable volume which is tuned in the range of 1-30. The 6.35mm headphone socket is located at the rear end of the detector (near the armrest).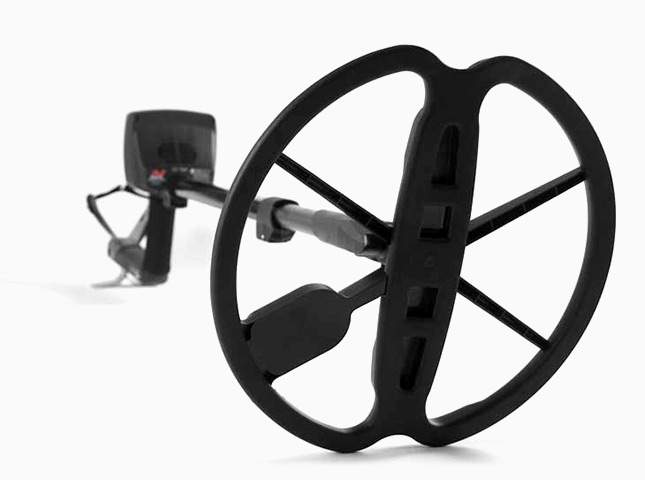 The Minelab E-Trac metal detector comes with a Minelab FBS 11'' DD coil as standard equipment. For this device there exist other coils of different sizes and parameters. The power supply of the unit is 8 AA batteries, the operating time with alkaline ones is 14-18 hours. The size of the detector is 106-138cm (adjustable height). The weight of the Minelab E-Trac (assembled) is 1.6kg.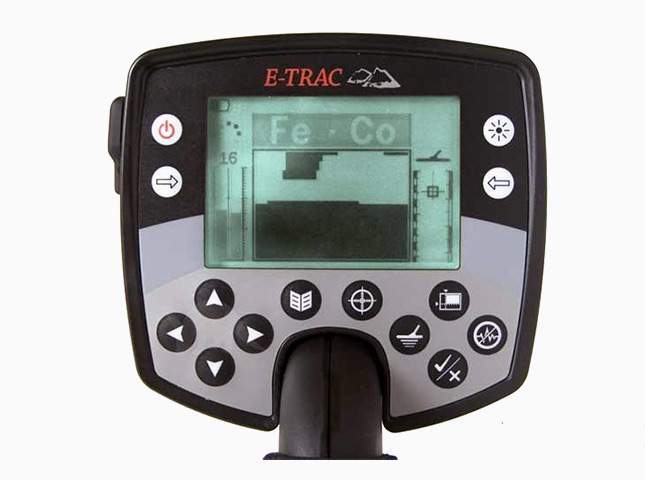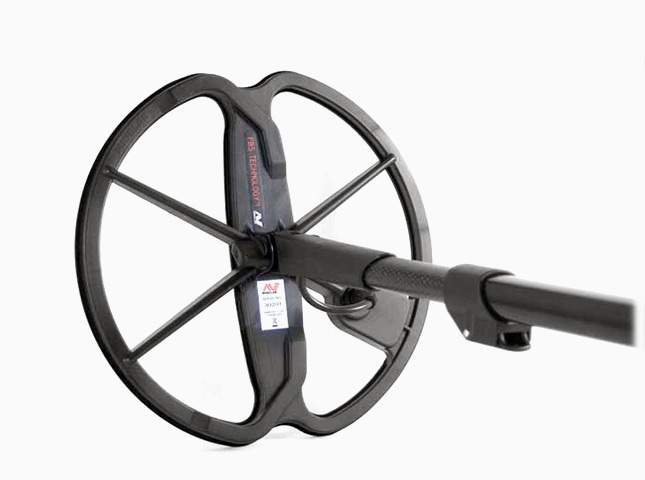 Video