At the end of 2015, White's discontinued the Coinmaster PRO metal detector. Few people know there is a game among manufacturers, called 'Garrett ACE killers'. They are trying to repeat the success of the legendary detector. And this game started with the very White's Coinmaster PRO…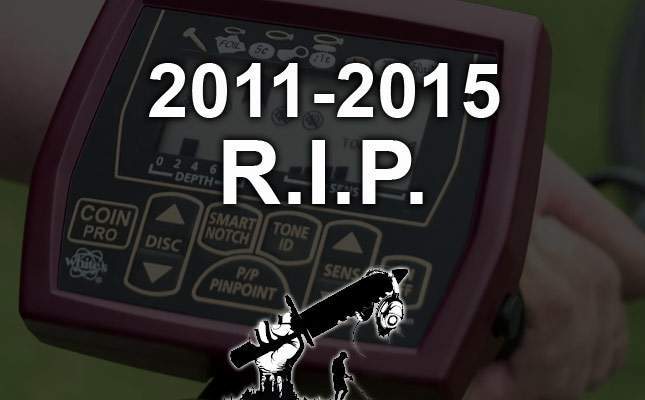 Only the Garrett ACE remained (and have even multiplied) whereas the Coinmaster PRO withdrew into the darkness. Yet another milestone passed on the Hunter's path. R.I.P. 2011-2015.
Only the Coinmaster PRO detector was discontinued, the junior Coinmaster (without PRO) remained. But with the release of the updated Garrett ACE, this machine's fate is sad. All about the White's Coinmaster PRO is collected here.
WATCHING NOW