I am not a super hunter and I'm always ready to learn. Here is how my treasure hunting habits have changed in a year and what I never could master.
I identify a target with the toe of the coil
I determine whether to dig a certain signal or not using the toe of the coil. At first, every response took a little more time because of my concentration on rechecking it with the help of the toe. But then I got used to it and find this practice effective.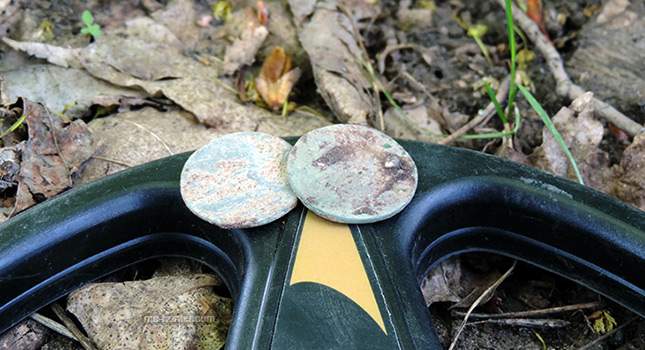 I've laid down a rule: first of all, I use the toe to determine whether to dig or not; when the decision is made, I'll dig until I get a find (and it does not matter what VDI will be while digging).
I've got used to a pinpointer
The pinpointer really saves time while searching. This year, I haven't had any hunts without it. I've got used to this device so much that I'll buy a new one if I lose it.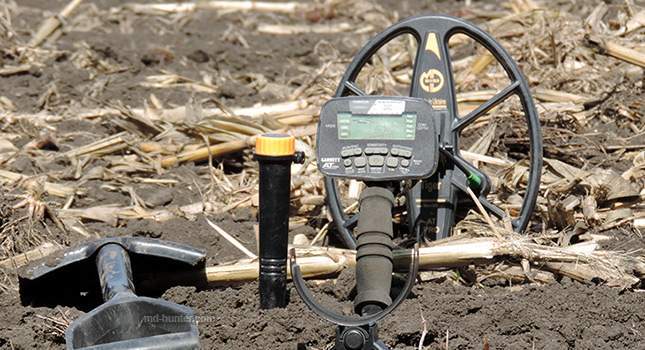 When you wave the pinpointer over the excavated dirt, everything is clear. If the finds are very small, it's a great work to pick them without this device.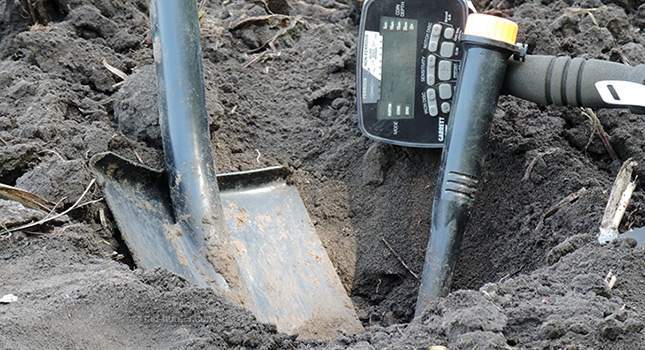 But there are also other situations… For example, the coil is large and the soil is a bit hard to dig. And there is a signal. You make a small pit and check – a target is in the hole. You dig deeper. A target is in the hole again. And it becomes increasingly difficult to dig deeper… Then you take the pinpointer and start checking this hole. If the depth is sufficient, the response may be given by a large target – the pinpointer easily identifies this one and it becomes clear where to dig. There are times when the pinpointer detects a target located in the side wall of the hole (it is not uncommon with the DD coils), then it's necessary not to dig deeper, but to expand the hole.
I've begun to disassemble the device completely
To my own surprise, I've got into the habit of complete disassembling of the device: to remove both the control box and the armrest… Only a year ago, I argued: if you connect two shafts together, insert the coil cable plug and go searching – it's cool. And while you're assembling your metal detector, the rest are already seeking.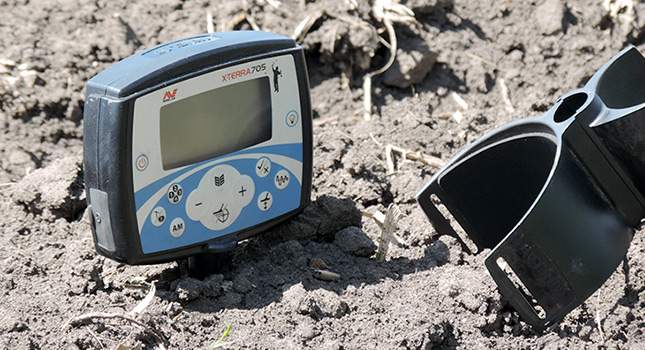 Now I disassemble the device myself and consider this to be more practical. First, the disassembled metal detector becomes more compact to be put in a backpack. Second, it's much easier to save the armrest and the control box removed. You know that a metal detector starts breaking down when it's still in a backpack, don't you?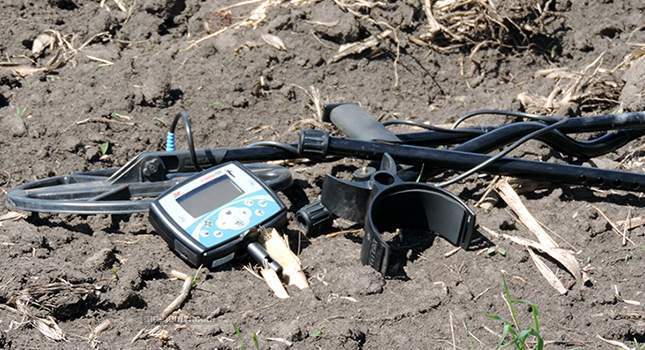 Moreover, I like this first point so much that I make the armrest bolt of my Garrett machines in a way it can be twisted by hand. Even though my armrest (for the Garrett) is made of metal and it's difficult to break it down in a backpack.
I couldn't dig in All-Metal mode
Here's the thing that just is not working out properly for me… I've got an established habit of taking notice of any detector response into my head. And if the metal detector constantly gives an audio response, it starts to seriously bother me.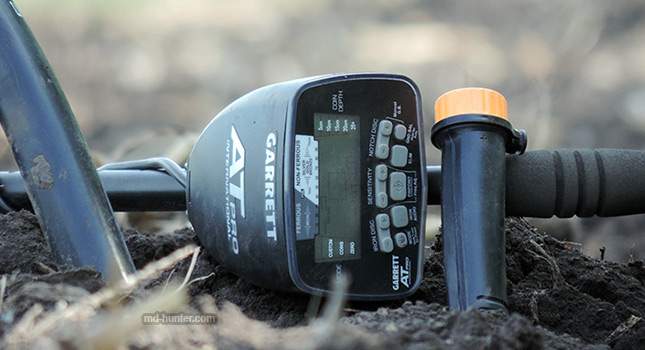 I've even tried to conduct the experiments on myself… "I will take and dig all signals for an hour. So I will both clean out the place and gain experience in tonal gradation of various responses". So what? It took less than an hour and I was too tired to go any further.
About the Minelab armrests… This one of the new Minelab Go-Find 40 is constantly in my mind. That is wrong after all! It won't be able to hold an adult arm (even without clothes) as it is supposed to.
WATCHING NOW