Watch the photo report, my video camera holder on the metal detector shaft. Advantages and disadvantages of my solution, the peculiarities of shooting video with the metal detector.
I've got such a universal holder. It is the one that has come fitted with the camera. In the original it has been intended for attaching the camera to the handlebar.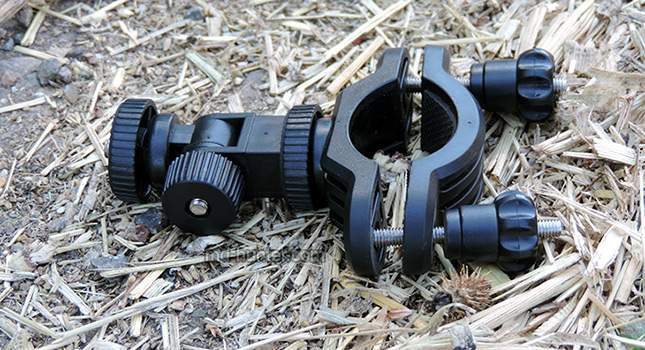 The advantage of such a construction is that it is adjustable in all planes, so you can turn/correct as you like. Being light the camera can be put on/ taken off in seconds. And the holder itself can be mounted on the shaft quickly. The disadvantage is that not all is reliable as wished it to be; sometimes you discover the strap has become looser and the camera starts moving down.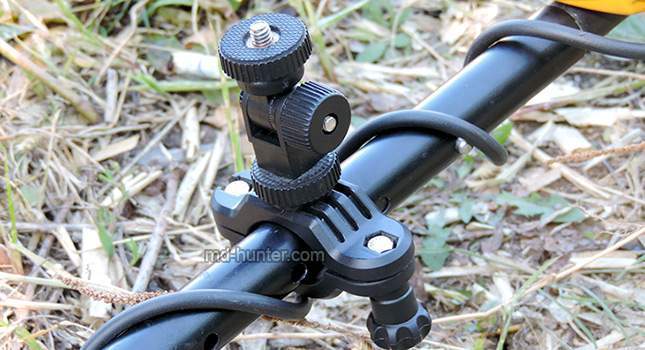 Placing on the shaft. Before purchasing it seemed to me like a good solution; but having started shooting I realized that it was very difficult to perceive such videos. While watching you are putting a strain on your eyes because of constant swing. Moreover, you should keep an eye on your metal detector not to be turned over or the camera not to look into the ground (this is as it was on my first videos). Another problem is the grass moving in the shot. On the video record everything is ok, but if you post this video on YouTube afterwards there will be blurs as the result.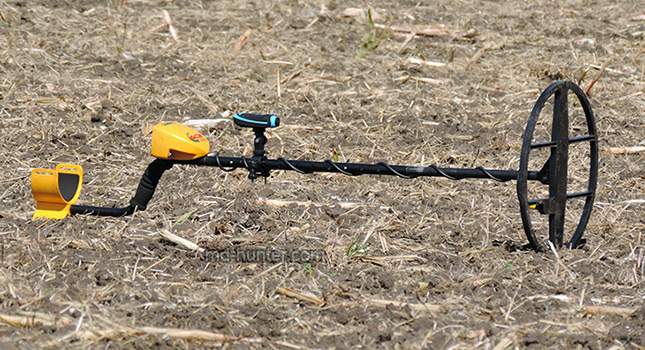 But if not on the shaft, then where? On the head is also not a solution… It is hindering greatly, the head is sweating under the fastening strap and you can't see the video shooting condition. And indeed, my appearance itself with the camera on my head didn't suit me.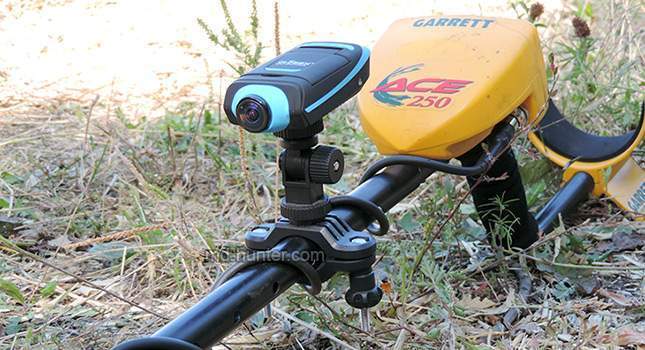 If it is on my shoulder (being attached to the backpack strap), then it constantly slips to the side. On the hand (like a watch) things are even worse.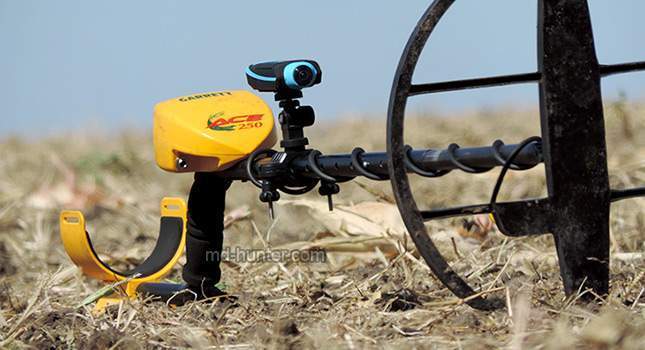 Power supply. The GoPro camera batteries, for example, can be changed. I have a dismountable camera at all. The only way out is to hook up an external power bank. The native battery is sufficient for about 50 minutes, then the power bank (it is light and being attached at the same place on the shaft below the camera) provides additional 3 hours; in doing so, the camera is fully charged again and gives you further 50 minutes.
Photos by MD-Arena
WATCHING NOW