Why do a mini metal detector and a pinpointer need discrimination? The new idea that was created by Minelab in 2017 has gone further. Quest Metal Detectors has added the discrimination feature to its underwater mini Quest Scuba Tector machine and Quest XPointer PRO probe.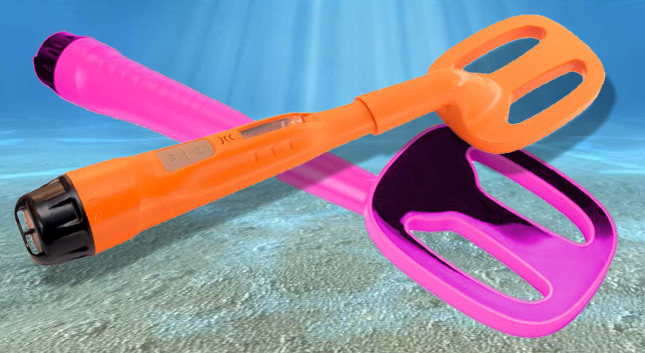 Underwater mini Quest Scuba Tector detector. The 2017 model. Submersible up to 60 meters. Has a built-in battery with a USB charger. Can be used not only underwater but is also perfect for searching in abandoned houses. Now (starting from spring 2019) the Quest Scuba Tector will be able to distinguish between metals. Its discrimination is very simple, not to say primitive – at a "differentiating between non-ferrous and ferrous targets" level. But still, it's the discrimination ability. Another underwater mini machine and the main competitor of the Quest Scuba Tector – Vibra Tector 740 (Vibra Tector 730) – doesn't have such a feature.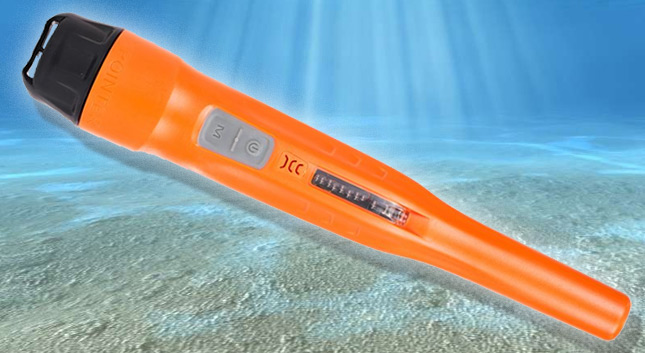 The same change has occurred to the Quest XPointer PRO probe. The 2017 model. The distinctive feature of this unit is its water submersion up to 60 meters. Plus, it has a built-in battery with a USB charger. The Quest XPointer PRO is designed not only for underwater search – it can also be used for hunting on land. The pinpointer will distinguish between non-ferrous and ferrous targets. The discrimination feature can be switched off so you can turn your device to All Metal mode any time. The updated version of the pinpointer will work in a similar way to the Minelab Pro-Find 35 (the probe with the discrimination feature from Minelab).
Adding the discrimination feature to such a simple mini detector may affect the detection depth. It's clear that with this type of coil and the specific nature of underwater search the depth doesn't play a significant role. However, be at the ready for this.

But the main thing is the following: we all know how gold targets often ring up just on the border with iron. So won't this discrimination affect the gold finds detection?

Hopefully Quest Metal Detectors know what they are doing. And those of us who read the MD-Hunter blog will know the truth very soon.
The updated Quest Scuba Tector and Quest XPointer PRO will go on sale in February 2019.
All about the Quest Scuba Tector is collected here (news, tests, comparisons with other devices, different reviews and opinions). Plus, on Knowledgebase pages there is additional information you should know before buying the Quest Scuba Tector. The experience of others will help you save your time and money. Happy hunting to everyone!
WATCHING NOW