Have you ever seen the Garrett AT PRO on a straight shaft? And what about the Minelab X-Terra? I haven't. The question "which shaft is better: S-shaped or straight" isn't important now. The main thing is that they are made. See the photo: straight shafts for metal detectors (plus color ones).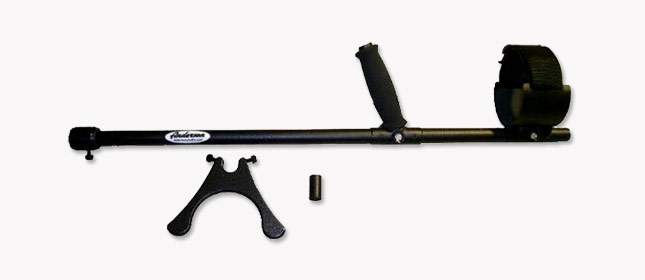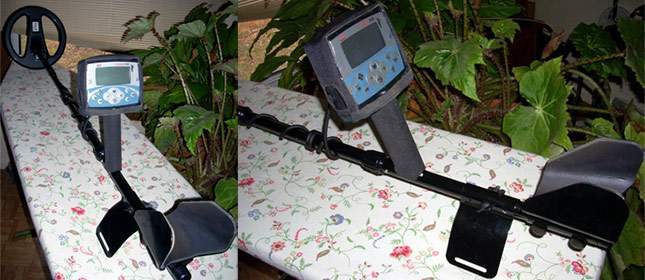 There is a Canadian manufacturer of metal detector accessories – Anderson Detector Shafts. They produce waist belts, chest mount rigs, armrests, coil weight systems offsetting the positive buoyancy (this is the first time I hear about it) as well as metal detector shafts. But these aren't just shafts, these are straight and color ones.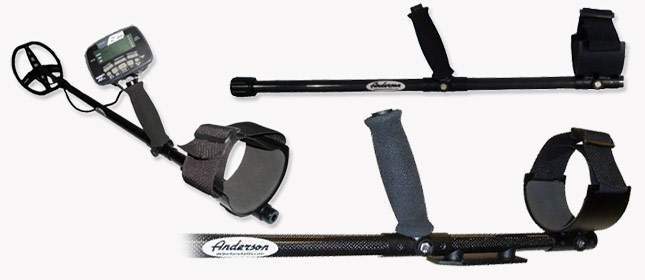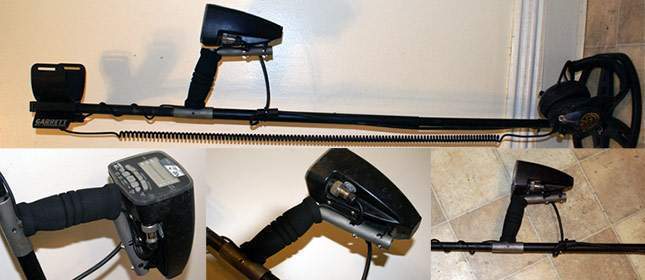 In the second photo the Minelab X-Terra 705 has an armrest from the Fisher F75 (or the Teknetics T2). These are good armrests – soft, "wrapping around" the arm and fixing without a strap. They also break down less often.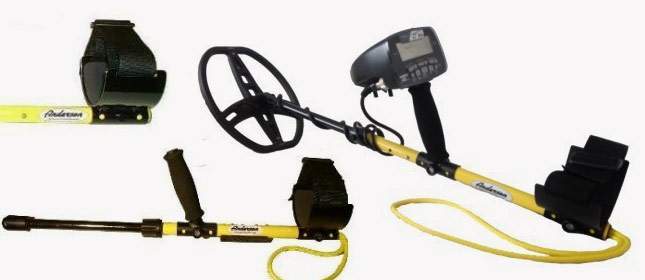 Straight shafts cost approximately $120. The manufacturer website is here. If we look upon alternative shafts, I prefer a universal shaft option (made like the XP Deus). It's lightweight, telescopic, has a holding for camera or flashlight. But the most important thing: the shaft is universal and can be used for different metal detectors.
WATCHING NOW