It turns out that the Makro Racer armrest bolts are suitable for the detector coil as well. See the photo: an interchangeable bolt on the armrest and coil.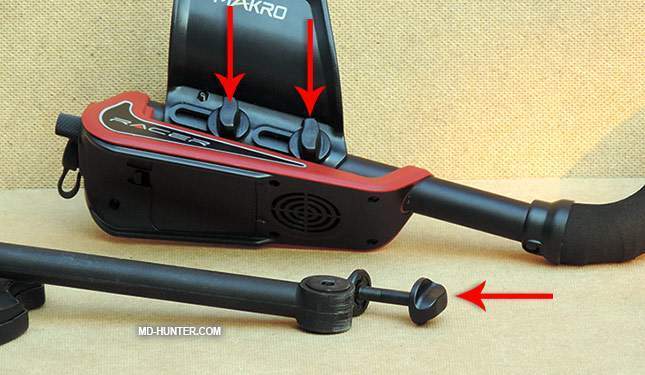 The Makro Racer armrest is attached by two bolts. One of them can be removed if necessary. The bolts are compatible. The other one normally holds the armrest.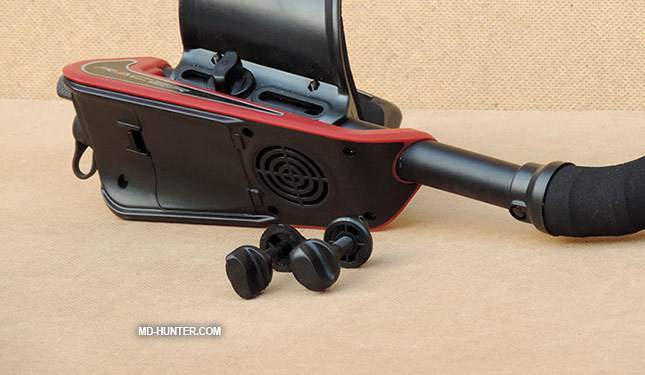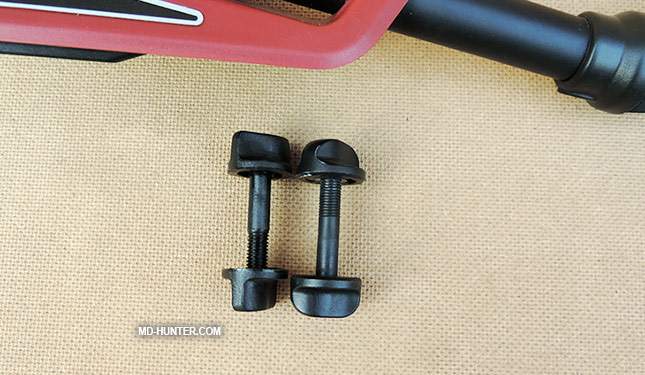 All bolts break down and if you go metal detecting, you should be ready for this. You may schlep the replacement ones around (buy the toilet seat lid bolts). But you may also take any proper thick branch and bang it down in place of the bolt – that will be enough to finish a hunt. If you have 15 minutes of time and a knife, you may even cut a thread on this branch and fix the latter by using an old nut.
I tried one time ago what would happen if I put not a plastic, but a metal bolt on the coil… It surprised me as I was expecting different (watch the experiment video here).
All about the Makro Racer is collected here (news, tests, comparisons with other devices, different reviews and opinions). Plus, on Knowledgebase pages there is additional information you should know before buying the Makro Racer. The experience of others will help you save your time and money. Happy hunting to everyone!
WATCHING NOW