Everyone says the Minelab Go-Find 20 metal detectors are compact… I've made a comparison with my Garrett ACE 250. When they say it once more, simply show this photo.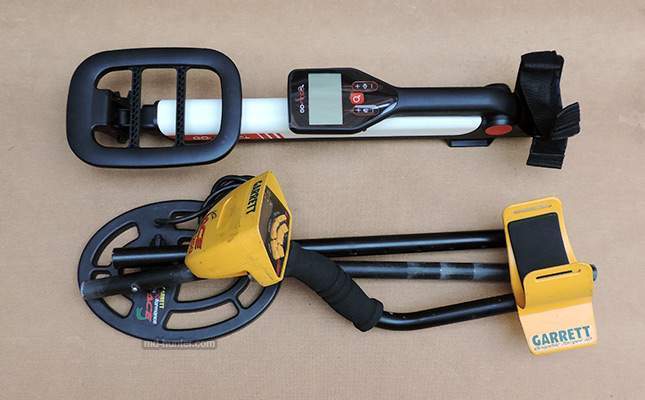 The Garrett ACE 250 when disassembled is only 3cm longer than the Minelab Go-Find 20. If you disconnect the coil from the lower shaft, the ACE 250 will be 1cm shorter.
I've bought 2 detectors – the Minelab Go-Find 20 and the Minelab Go-Find 40 – with my own money. I want to know: can they really bring finds?
All about the Minelab Go-Find 20 is collected here (news, tests, comparisons with other devices, different reviews and opinions). Plus, on Knowledgebase pages there is additional information you should know before buying the Minelab Go-Find 20. The experience of others will help you save your time and money. Happy hunting to everyone!
WATCHING NOW