What ground metal detectors do you know? Terrestrial, amphibian … Fisher is trying to introduce the new – weatherproof – ones. Why are they announcing it just now?
Weatherproof not waterproof not weatherproof… 5 hours submerged with no leaks… What is Fisher trying to tell us? You must not submerge it in water, but in rain you can. Well, in what kind of rain?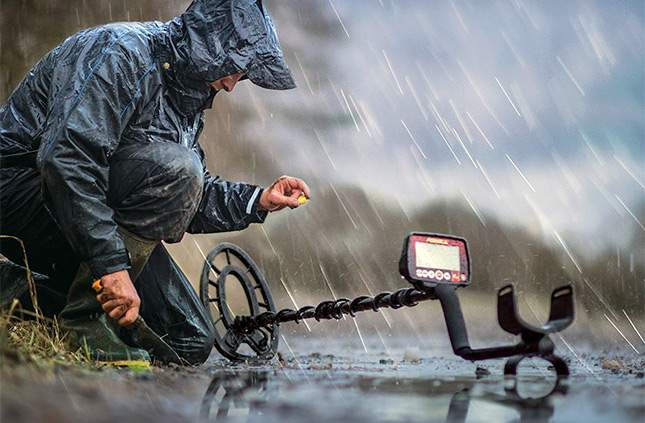 But the main question is: why has it been announced after the official presentation of the Fisher F44? Has a technology appeared in the production process? There are doubts that the term 'weatherproof' will have any real effect for the user.
Is it just me who sees a metal detector lying on the asphalt pavement? Has a gold coin been dug out right on the road? Cooked-up functionality, naive pictures, it is sad to see where Fisher is sliding down.
Added… And the Fisher F22 too.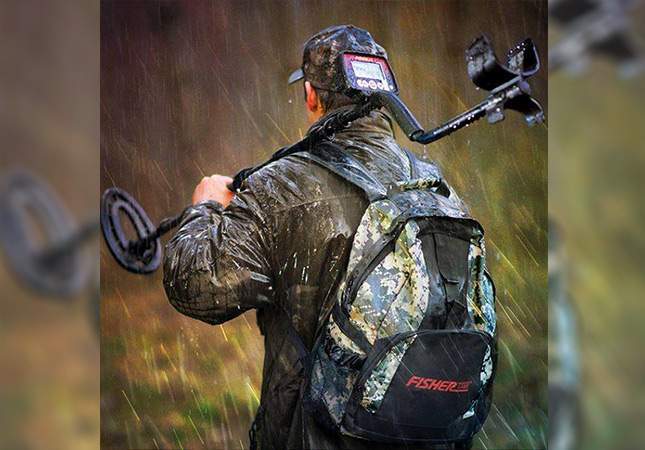 All about the Fisher F22 is collected here (news, tests, comparisons with other devices, different reviews and opinions). Plus, on Knowledgebase pages there is additional information you should know before buying the Fisher F22. The experience of others will help you save your time and money. Happy hunting to everyone!
WATCHING NOW