I have the world's first Go-Find with another coil! See the photo review and video test: Minelab Go-Find 40 metal detector with a 13-inch DD coil.
In its new product Minelab has implemented a Garrett's long-cherished idea – it has made the coil that can't be removed… One coil for the term of metal detector life. Time will show how bad it is. Removable coils really give the detector new capabilities. What if repair is needed?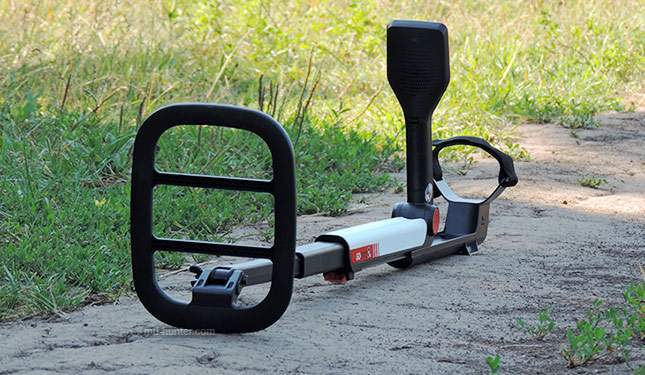 At my request, MarsMD has added a connector to my Minelab Go-Find 40, so I can change the coils now. How my Minelab Go-Find 40 was opened and what's inside – the photo report is here.
The first coil is a 13-inch Mars Tiger. Except the size, it differs from the original one in coil type. The original coil was of Mono type, whereas the new alternative one is of DD type.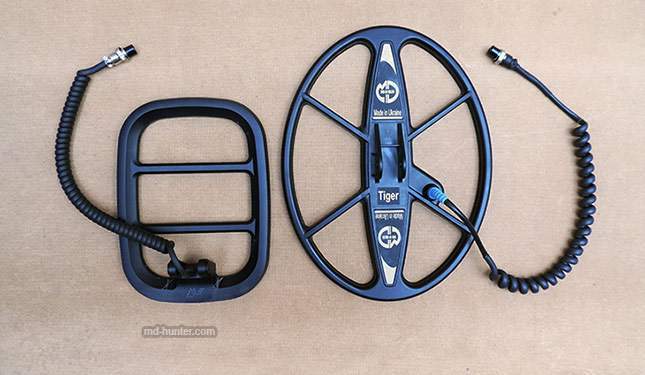 By now, I can't understand: why did Minelab set about doing a square coil? After going out with these machines (I also have the Go-Find 20), I didn't get any practical sense out of it… 10 inches (diagonal) of the Go-Find can by no means be recognized, though. Can it be true that the difference in declared features of these coils is only 3 inches?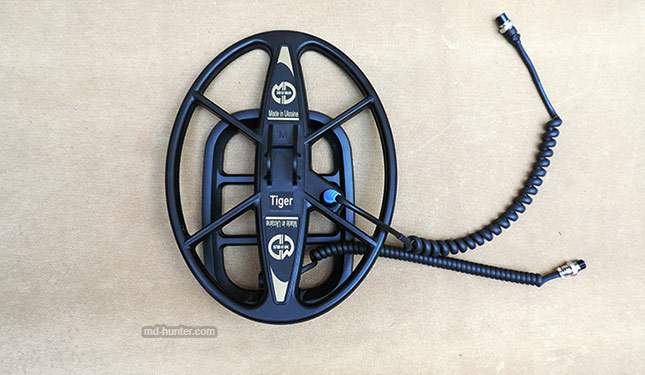 Here's the original coil – Minelab 10 Monoloop (Go-Find). Its weight isn't quite right as this coil has a connector now (earlier it was soldered right on the circuit board, in the control box).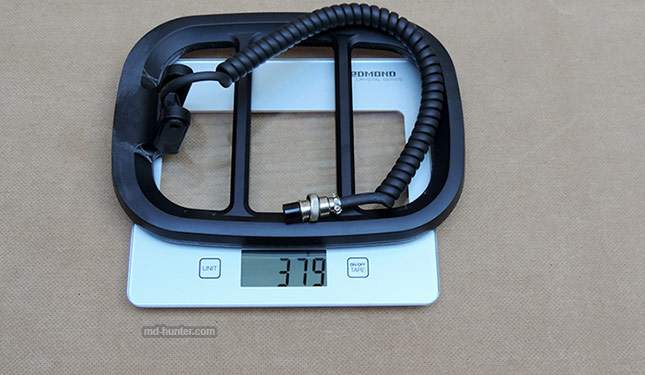 The Mars Tiger coil is slightly heavier. But the hand doesn't feel this difference in weight. When taking the Go-Find with Tiger I was surprised how lightweight it really is.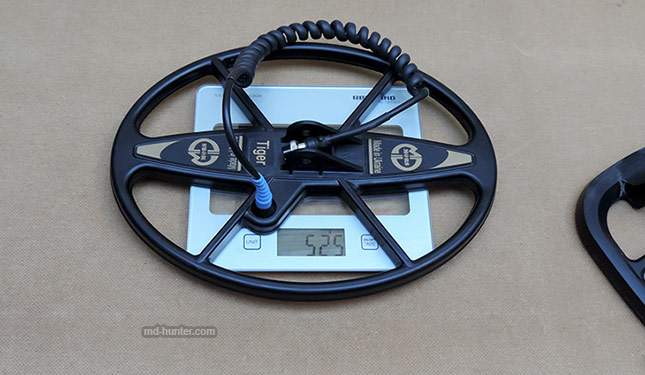 To replace the coil, it's necessary to remove a protective shaft covering (white colored one in the Go-Find 40) – I have a threaded connector underneath. Other coil also comes with a spiral cable. So everything repeats the initial construction and remained on their places.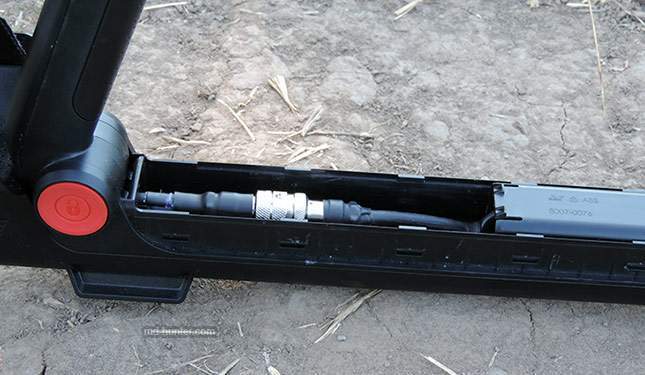 Having the large DD coil I see no point in carrying around the original one. I am familiar with Tiger coils and have got enough practice with them. As a universal coil for different targets it's a 100% working option.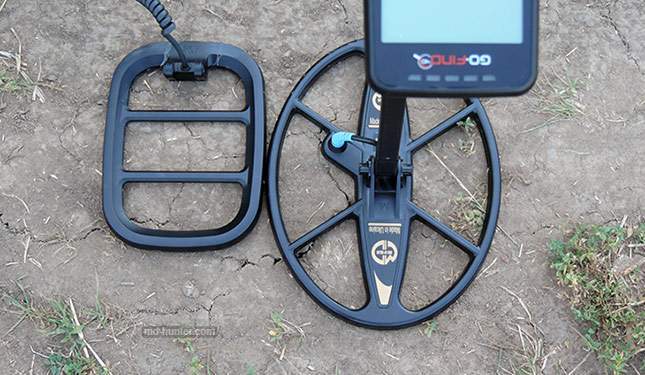 And what have I got except beautiful detector? Discrimination and pinpoint remained on the place. An iron nail is indicated by the first segment, copper and silver – by non-ferrous ones. The increase in depth (it was all started for the sake of it) has reached more than 35 percent.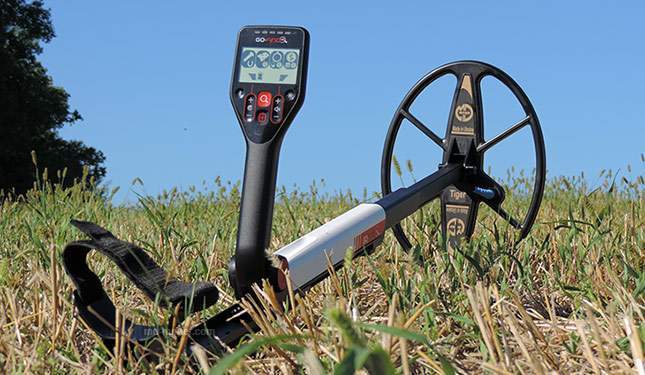 As an example: when air testing with the original coil, a test coin is seen at depth of about 25cm. With the Tiger coil, the same coin confidently 'steps over' 30cm (even a bit more).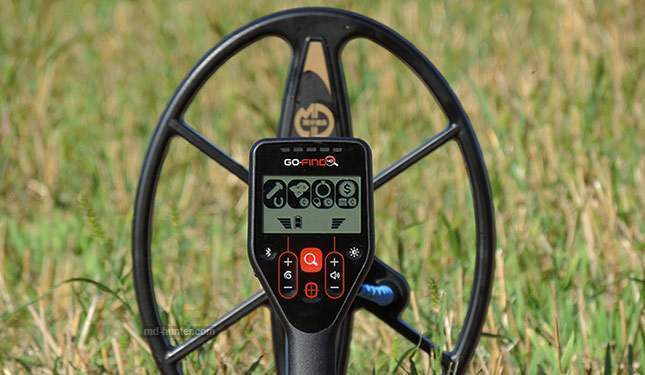 I didn't shoot a piece of video where we were testing the original Minelab Go-Find 40 Mono coil and DD one using a chain as test target. It will be next time – Mono and DD coil difference really demonstrated. See all related to my Minelab Go-Find tests here.
All about the Minelab Go-Find 40 is collected here (news, tests, comparisons with other devices, different reviews and opinions). Plus, on Knowledgebase pages there is additional information you should know before buying the Minelab Go-Find 40. The experience of others will help you save your time and money. Happy hunting to everyone!
WATCHING NOW