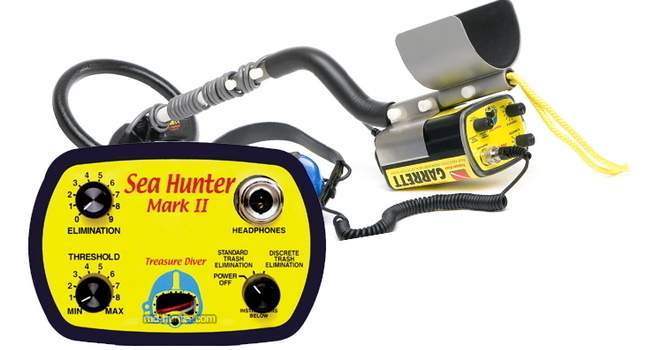 Model Features

Manufacturer:

Garrett (USA)

Model:

Sea Hunter Mark 2

Year:

Type:

underwater detector

Rating (owner reviews):

 ★★★★☆

Display:

 No

Technology:

Pi

Frequency:

0,75 kHz

VDI / Numerical Target-ID:

No

Manual ground balance:

No

Automatic ground balance:

No

Noise cancel:

No

Sound, tones:

1

Adjusting the volume:

No

Pinpoint:

No

Using headphones:

Yes

Search coil:

Garrett 8 PROformance Mono

Parameters

Batteries:

8x AA

Weight:

2,3 kg

Length (min/max):

71-132 cm
Garrett Sea Hunter Mark 2 on MD Hunter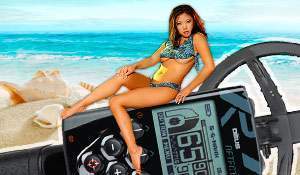 A great comparison of metal detectors: saltwater test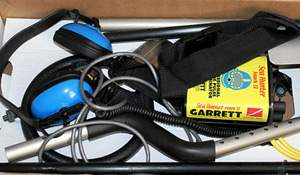 Garrett Sea Hunter Mark II. Photo review
Coils for Garrett Sea Hunter Mark 2
Review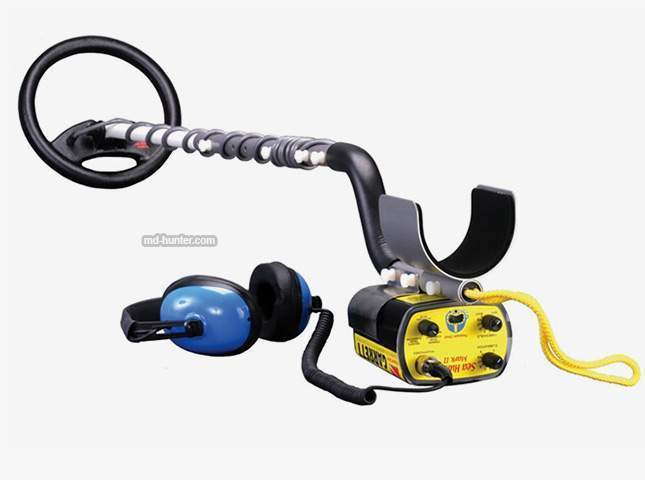 The Garrett Sea Hunter Mark 2 is a reliable, effective, easy-to-operate, professional underwater metal detector. It is designed for underwater search of valuable items at a depth of up to 60 meters. The device is specially engineered for comfortable underwater hunting: adjustable shaft length, convenient location of controls and enhanced reliability against leaks. The Sea Hunter Mark 2 helps search equally well on land, in water as well as underwater. The device operates without loss of depth not only in highly mineralized and salty soils, but also in sea water.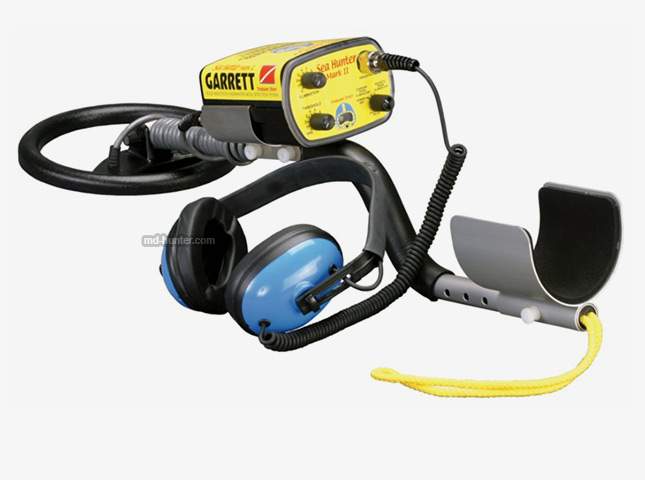 The electronic circuitry of the Garrett Sea Hunter Mark 2 metal detector is based on pulse induction technology. It operates at a frequency of 0.75 kHz. The detector has no visual indication, therefore the types of metals are identified aurally. The Sea Hunter Mark 2 is controlled by using three potentiometers, this greatly simplifies program setting and switching underwater. For example, the audio level is set by rotating the THRESHOLD potentiometer, the discrimination level is adjusted by using the ELIMINATION one, whereas the SEARCH MODES knob turns the unit on and switches between the Standard and Discrete Trash Elimination modes. A 6.35mm headphone jack is located on the front panel near the potentiometers.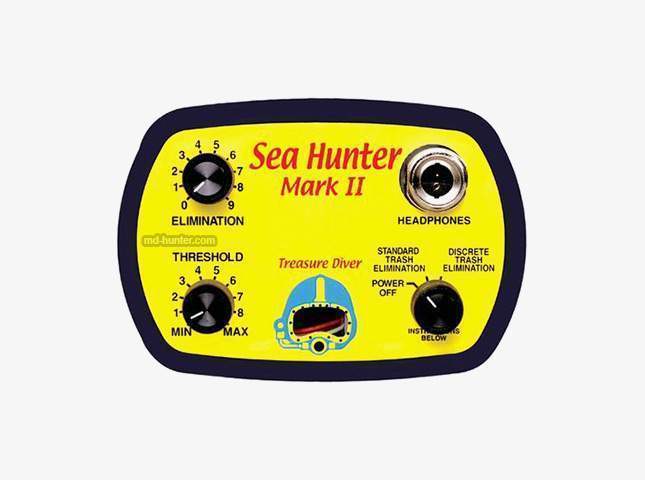 The Garrett Sea Hunter Mark 2 metal detector comes standard with a Garrett 8'' PROformance Mono coil. For this device there exist other coils of different sizes and parameters. The power supply of the unit is 8 AA batteries. The size of the detector is adjusted in the range of 71-132cm. The weight of the Garrett Sea Hunter Mark 2 (assembled) is 2.3kg.