Teknetics is rolling out the new detectors. The Teknetics Digitek metal detector for kids, NEW 2015. The very detector category "for kids" is not new and formed long ago.
But! Up to this point, the kids metal detectors have been… as for kids. No arm-rest, practically no settings and normal discrimination. The new Teknetics Digitek is changing conceptualization, it is like an ordinary detector of smaller size only, even having the Pinpoint mode.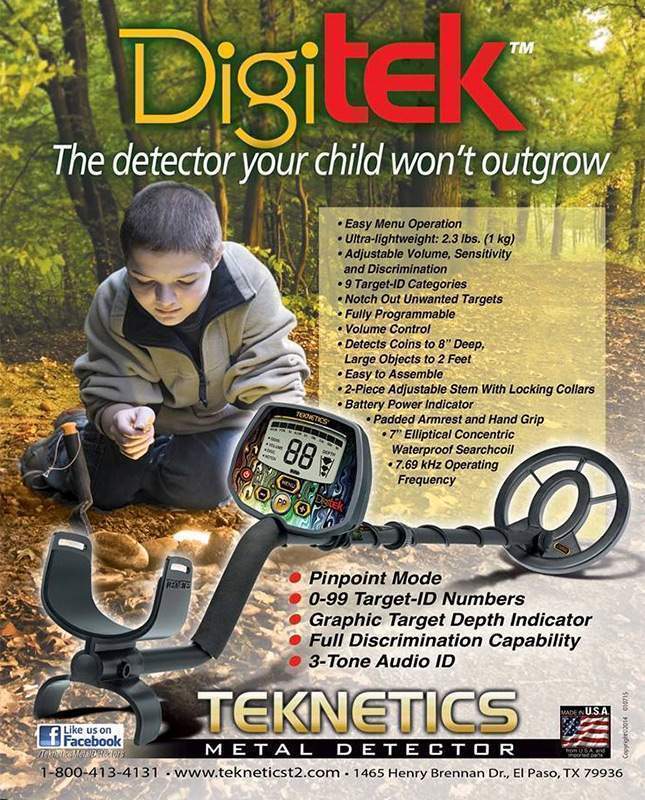 The Teknetics Digitek metal detector has already been introduced by the manufacturer. The local dealers are promised to have it for sale by spring. I hope the price on Digitek will be also for kids))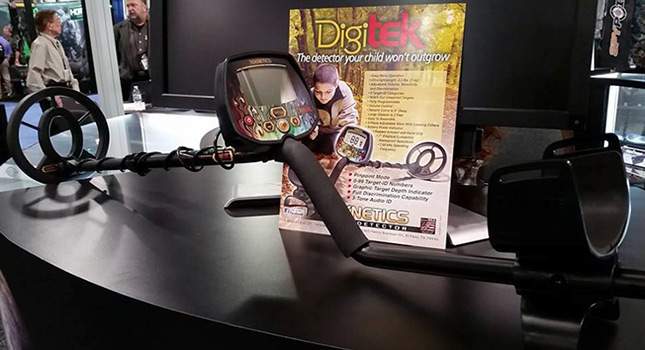 Have you seen a new Fisher range? These are Fisher F11, F22, F44 metal detectors. And that's not all new products! There will be more…
All about the Teknetics Digitek is collected here (news, tests, comparisons with other devices, different reviews and opinions). Plus, on Knowledgebase pages there is additional information you should know before buying the Teknetics Digitek. The experience of others will help you save your time and money. Happy hunting to everyone!
WATCHING NOW