I'm trying not to lose respect for Minelab (honestly)… The Go-Find has a slogan "We Change People's Fortunes!" written. With such NEW products, they had better worry about their fortune.
When I take the detector advertised by children in hand… The degree of my credibility to this machine is decreasing at once.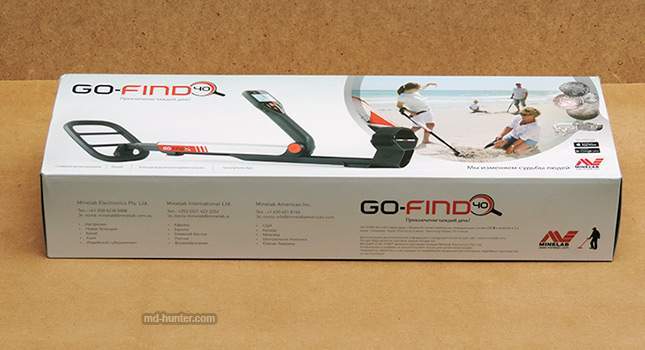 The first thing that caught my eye was not the detector, but incomprehensible cutouts on the sides of the box. I haven't invented an explanation of them.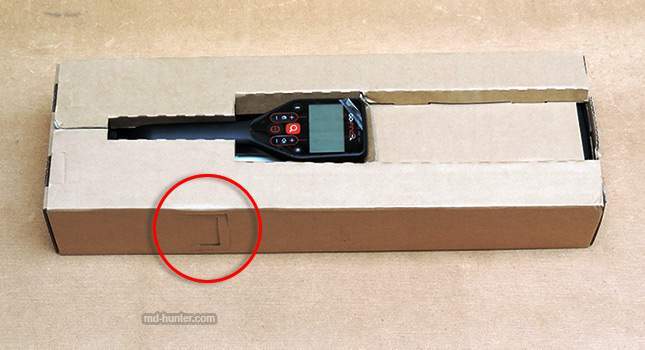 There is nothing more except for the metal detector and modest manual in the Minelab Go-Find 40 box.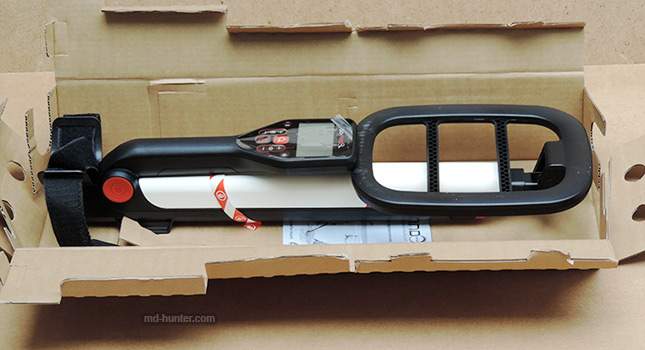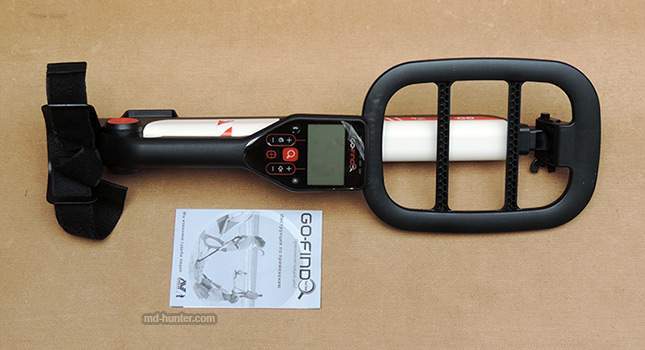 The power supply is also absent there. If you haven't provided yourself with 4 AA batteries in advance, you won't be able to check the Minelab Go-Find 40 after unpacking the box (although Garrett and Fisher give the batteries – that is how one manufacturer or another is thinking about the first step in detector unpacking).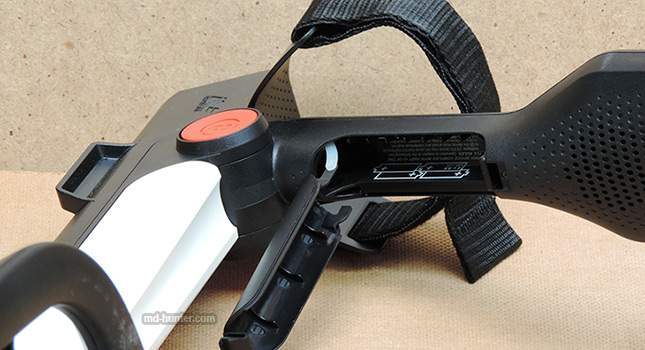 I wish the Minelab Go-Find 40 would turn out to be a real machine! Maybe it will approve itself in the field. For the time being, there are only drawbacks… I mostly don't use a fixing strap on the armrest. While digging out a hole, I put the detector aside. If I apply this strap, I will lose a few seconds per each hole.
With the Go-Find 40, it's impossible to hunt without this strap: the armrest doesn't hold an arm on its own, it's very small. Compare: the Minelab Go-Find 40 and Garrett ACE 250 armrests.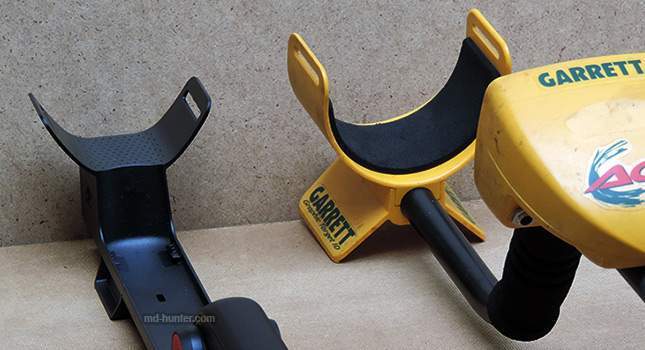 Also, I was embarrassed by a small overlapping…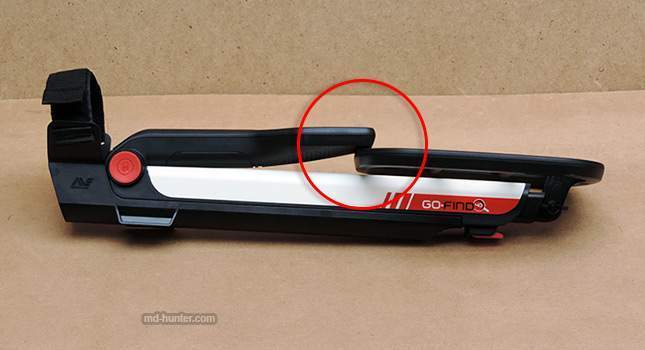 I don't know why, but the Go-Find 40 shaft when folded up is noticeably shorter than the Go-Find 20 one. So much shorter that the coil doesn't fit and goes under the control box. Everywhere both metal detectors have been declared as the ones with equal (minimum) length – 55cm. But how then can this obvious difference be explained?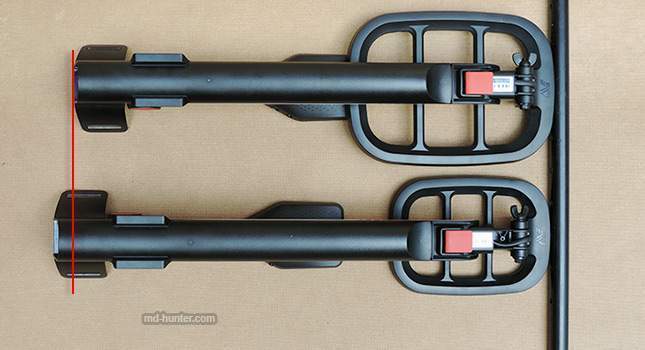 The first fracture in plastic… My pal took this Minelab Go-Find 40 in hand and, right then and there, it was heard a crunch. The friend of mine must be an unlucky fellow ))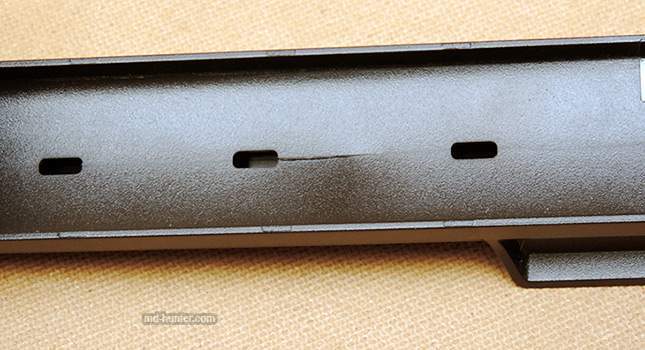 I hope it was the most serious problem and further everything will be fine (or won't?). In any case, all that happens with this Go-Find 40 – will be in this blog. We'll be wandering the fields and compare it with the Garrett ACE 250. Here's a special mark to quickly select all related to my experiment of getting in with the Go-Find.
All about the Minelab Go-Find 40 is collected here (news, tests, comparisons with other devices, different reviews and opinions). Plus, on Knowledgebase pages there is additional information you should know before buying the Minelab Go-Find 40. The experience of others will help you save your time and money. Happy hunting to everyone!
WATCHING NOW