Have you seen the upper shaft of the Minelab Go-Find 20? Has it been specially made to accumulate dirt and dust? And how will it be folded up then? See the photo review of the Minelab Go-Find 20 metal detector.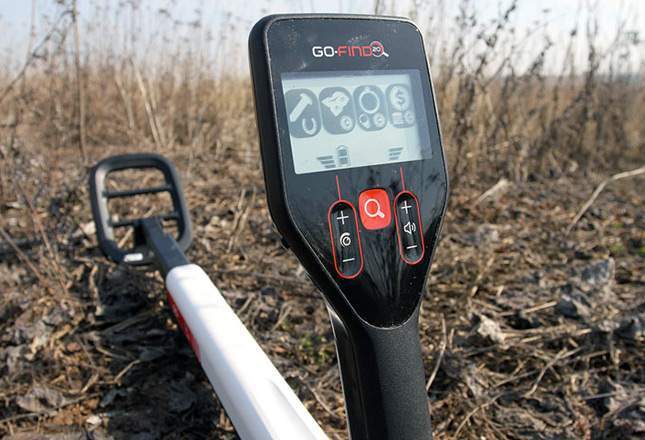 The most important advantage of the Minelab Go-Find 20 is its compact size. The manufacturer could surprise us in this regard and probably set new standards in compactness of ground metal detectors.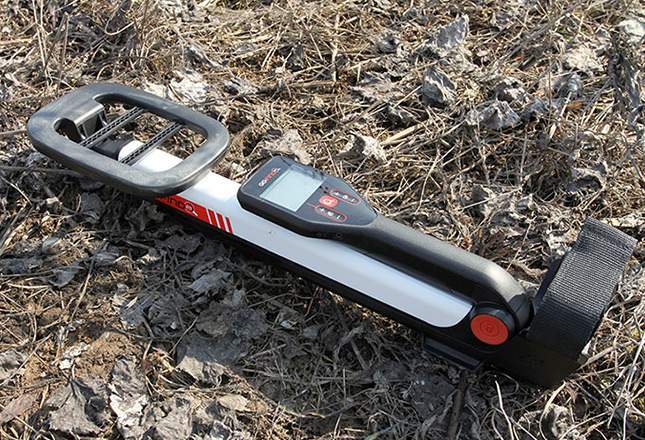 In 2015 we've seen the new shapes of search coils. Fisher has shown us an egg-coil (Fisher F44). Minelab has equipped its new products with square ones. Looks great! But you shouldn't expect a great depth from the Minelab Go-Find 20. The depth test is disappointing.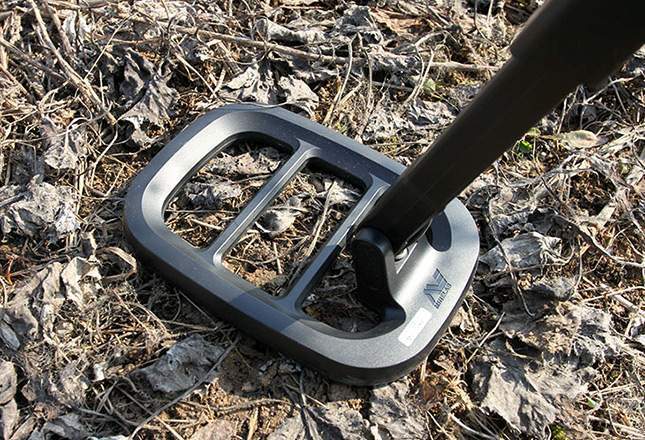 The Minelab Go-Find 20 comes with a non-removable coil. This year the manufacturers have discovered a fresh idea – the single coils. Maybe the new inexpensive Garrett metal detectors will also have non-removable ones (at least they talked about it a couple of years ago).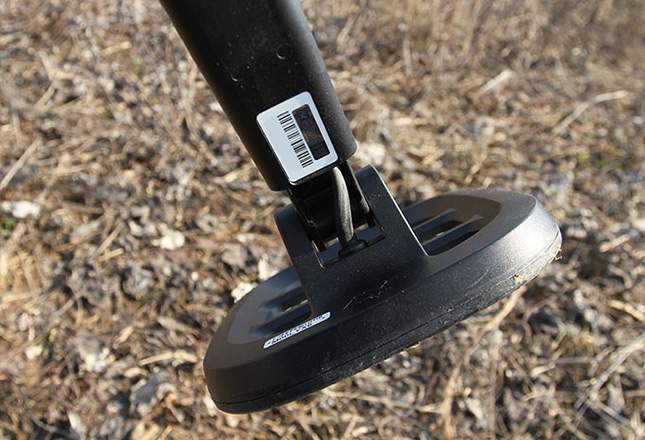 The Minelab Go-Find 20 armrest contains two hidden mysteries… The first one: the armrest is very small. He who has an experience of hunting with ground metal detectors will immediately understand it having taken the Minelab Go-Find 20 in hand. This armrest is really small for an adult.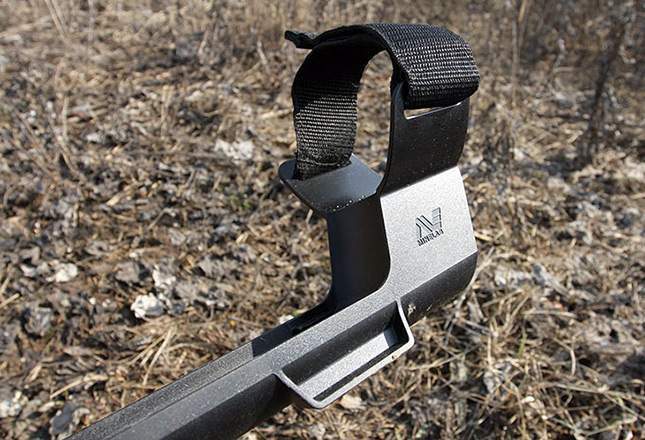 The second mystery lies in the fact that Minelab has always put a visible logo on the panel of its metal detectors. The Minelab Go-Find 20, however, has a diminutive Minelab lettering on the armrest and a small one on the coil. Why did the manufacturer remove its logo from the control panel?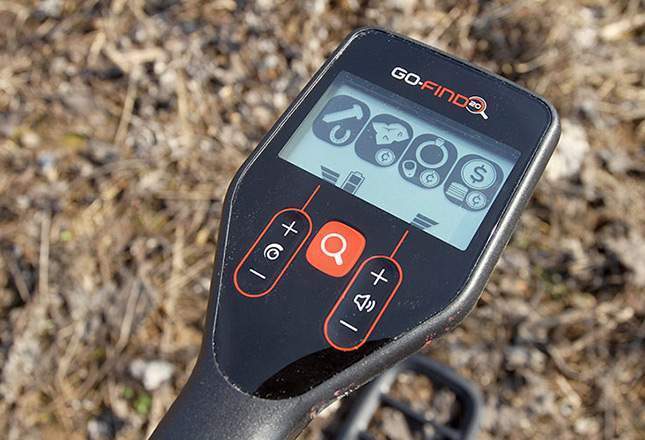 The entire construction of the Minelab Go-Find 20 is made of plastic. There are no bolts and screws. Does it appear that the metal detector can't be repaired? Is it a single-use machine?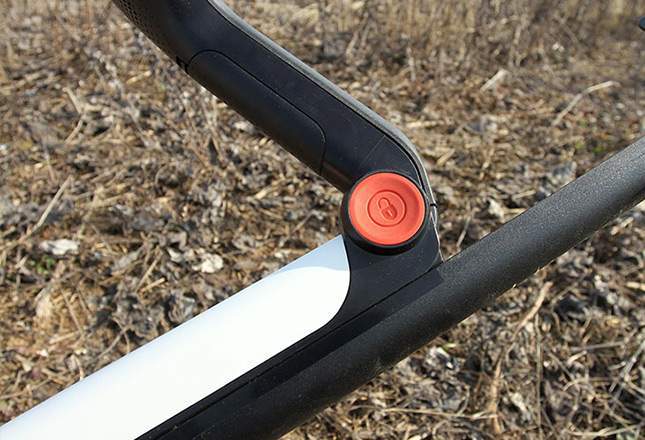 When I saw the Minelab Go-Find series for the first time, I was happy the shaft of these devices was adjusted smoothly. In reality, the shaft has a fixed step – plastic protrusions fixing the length. There is a high probability that these ones will wear down in course of time. And how can the shaft be fixed then? Using the rope?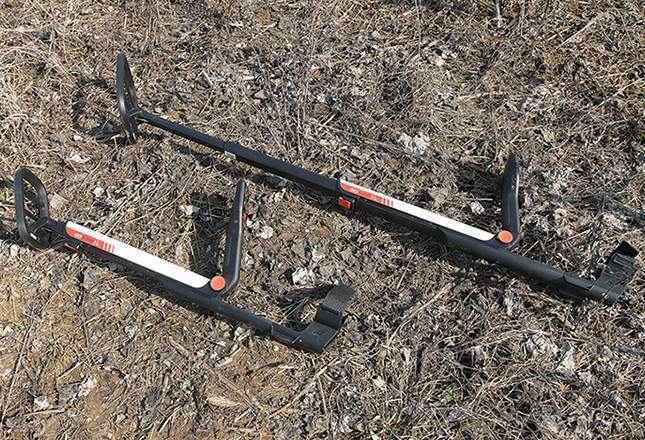 The power supply of the Minelab Go-Find 20 is 4 AA batteries… The year 2015 reveals new standards. The competitors have rolled out the inexpensive metal detectors supplied with 2 AA batteries only (Fisher F11, Fisher F22, Whites Treasure Master and Whites Treasure Pro).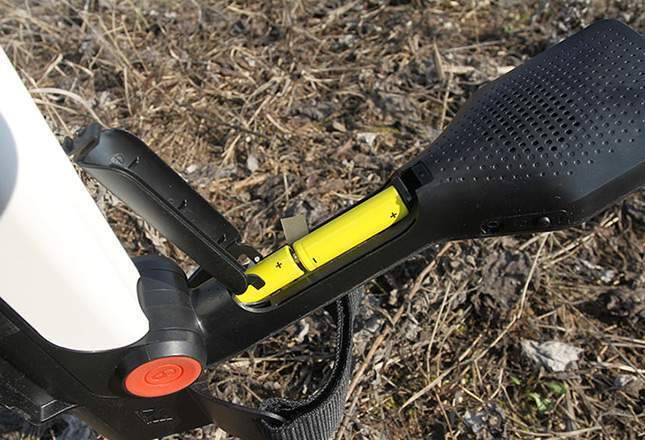 Minelab must have specially made this 'duct' on the upper shaft, mustn't it? So that you can collect all dust and dirt in it while hunting and then clap up all this into the detector, with one sweep.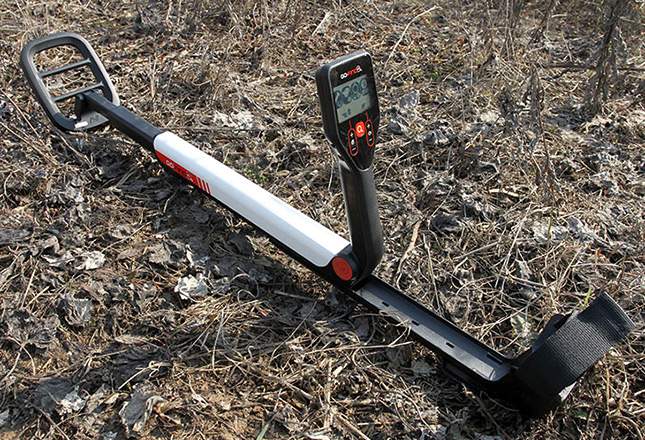 This is the Minelab Go-Find 20 test of the unit's ability to separate several targets close together.
See all related to the NEW 2015 Minelab Go-Find 20 metal detector here or find more information in Encyclopaedia of metal detectors.
WATCHING NOW