A transparent coil bolt… Have you seen such a thing before? After opening the Karma box, I realized that it was the most artsy-fartsy coil I had ever held in my hands.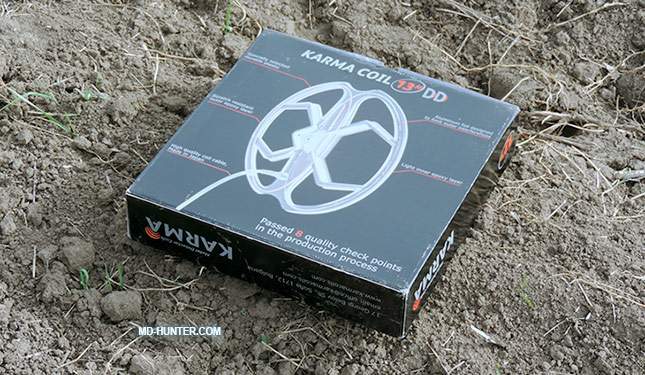 I wonder why the coil is shown in silhouette on the back wall of the box. I was scared at first as I thought the coil had been imprinted on the box during transport. But I was wrong – with the box everything is OK, it's simply an unusual decoration.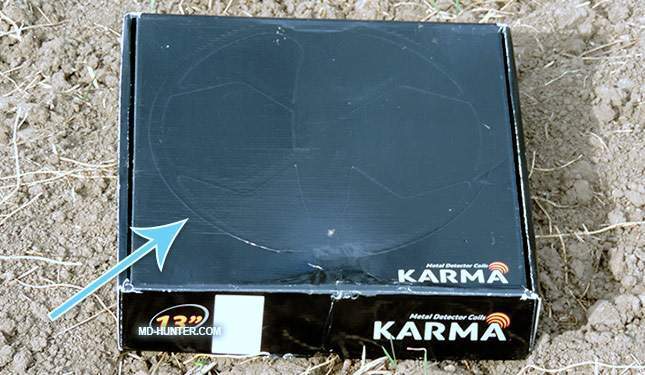 I opened the box, and… Have you ever seen this before?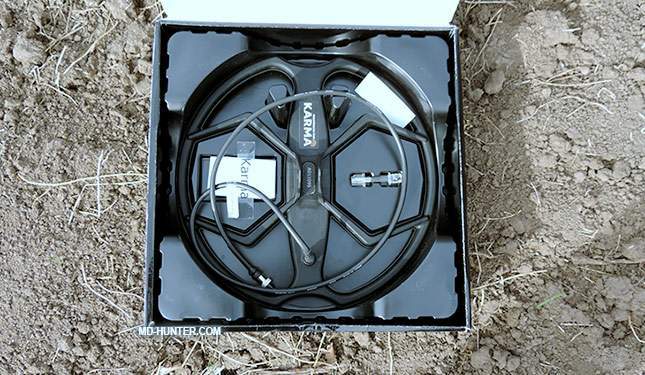 The first thing I took out of the box was the transparent bolt. There is a sense that the bolt is made of glass. Looks unusual – I never saw such coil bolts.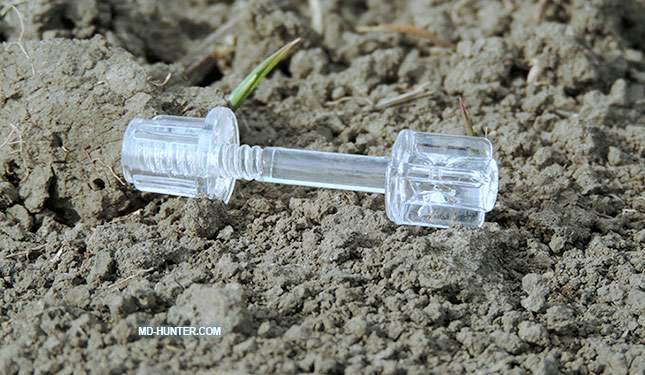 The Karma coil… It's a rare case when you are holding a metal detector coil in your hands, and it's hard to fault the merest trifle: neither burrs or molding defects. It feels like the coil has been made for an exhibition (although it's a usual specimen for sale).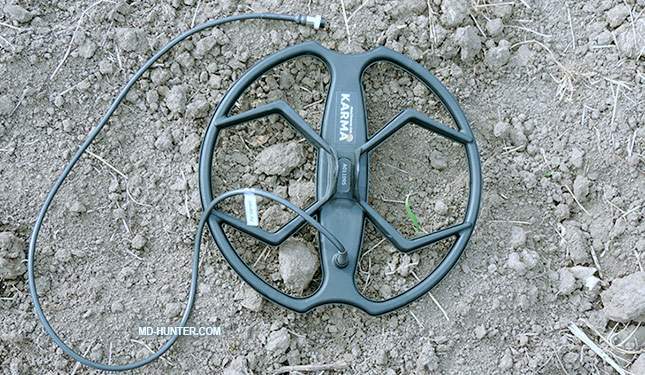 Shape: round. Size: 13 inches. Type: DD. There exist some varieties of coils that fall under genre categories: e.g., the 'Steering Wheel' coils (Coiltek 15 DD, Detech 16.5 DD Pro). There are also the 'Buttefly' coils (Minelab 11 FBS, Detech 13 DD Ultimate). Here there is a category, too: the Karma 13 DD is a 'Spider' coil.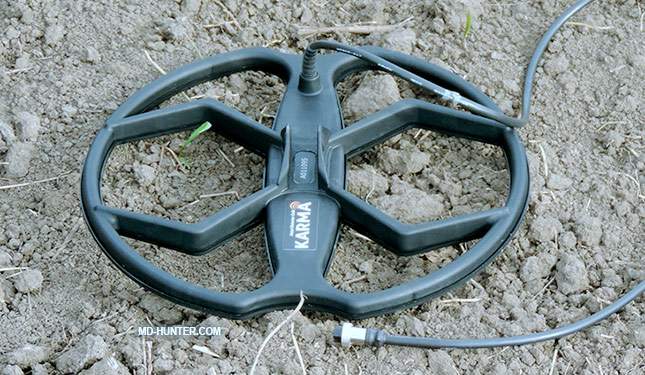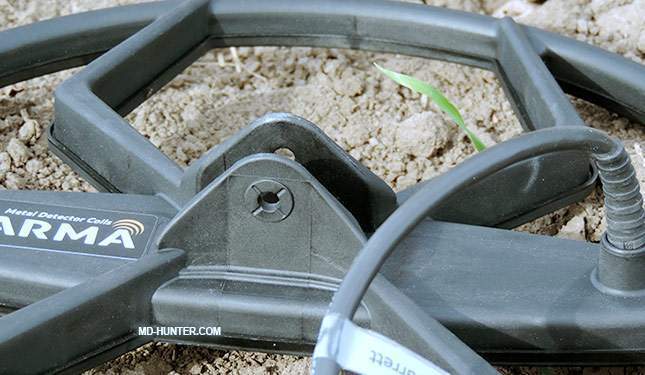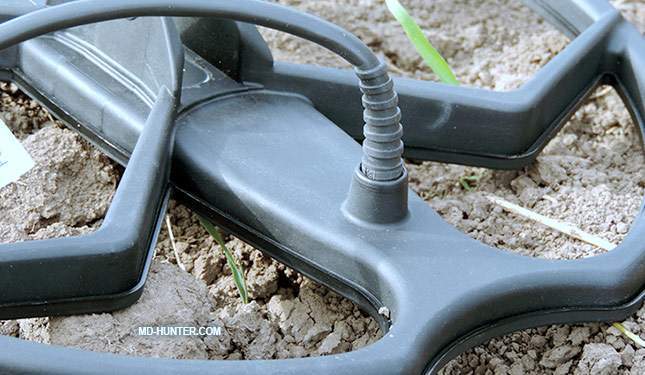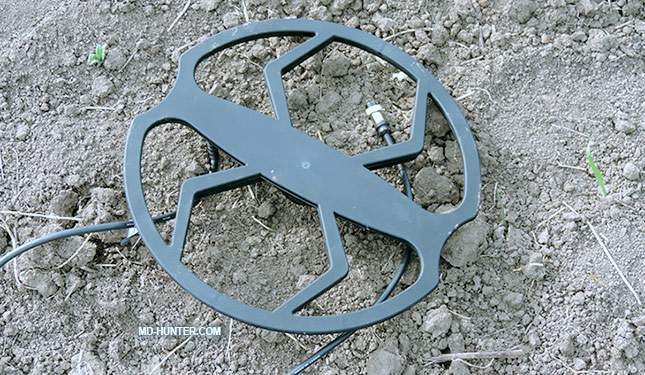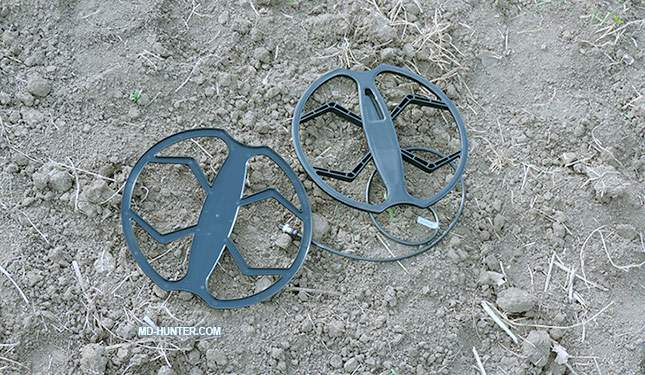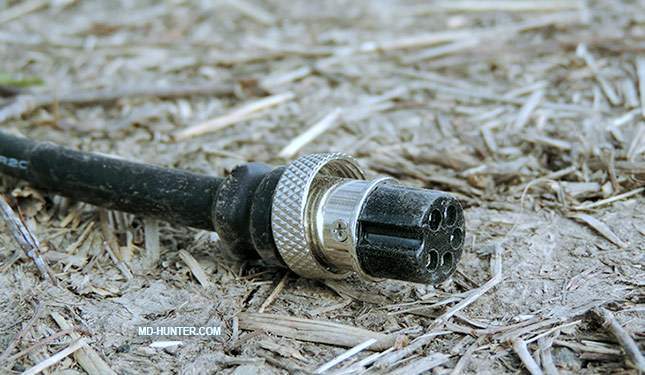 And now the most interesting thing begins… The middle positioned cable entry point's secret has been revealed: when you put the machine flatwise with the coil in a horizontal position, the cable strain relief invariably bumps up against the lower shaft.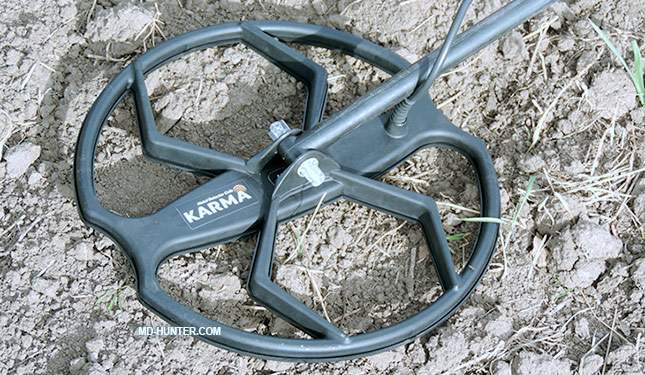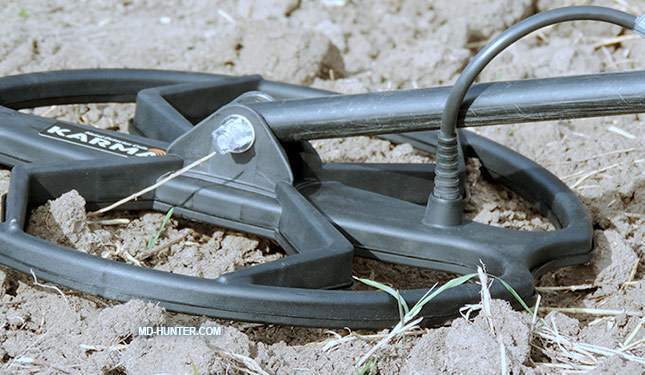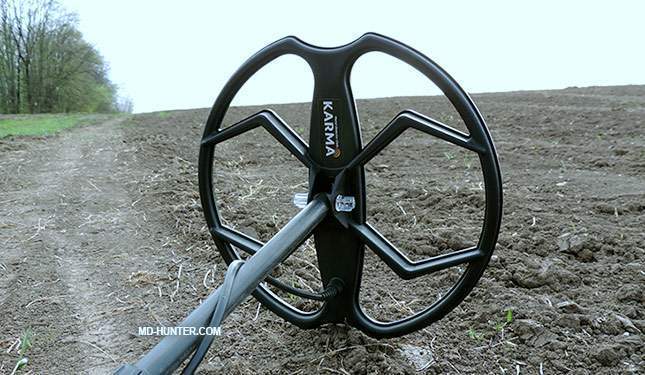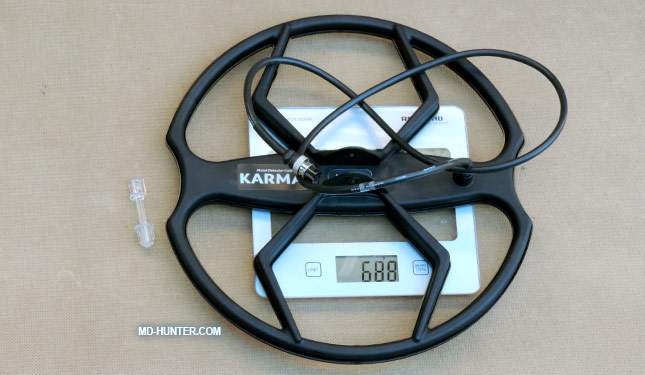 Why did I think the strain relief should be positioned just at the bottom? The coil is symmetrical, so it can be attached to the shaft backwards – with the strain relief located at the top. In such a position, the latter won't hinder the shaft.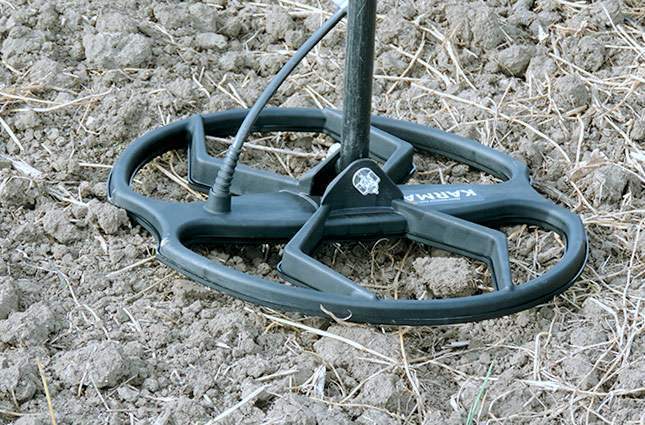 That's what the Karma 13 DD coil is at first sight. I wonder who will purchase this one. Is it possible to turn a blind eye to the strain relief in the middle? Maybe awesome appearance, stability, detection depth matters? Or is it simply the Price that plays a key role?

Karma coil for Nokta Impact:
WATCHING NOW