Garrett is bringing in wireless technologies for its metal detectors… But by what means! They've released an adapter similar to that being sold by the Chinese for several years – a receiver and a transmitter. They promise the sound without delay, charging via USB.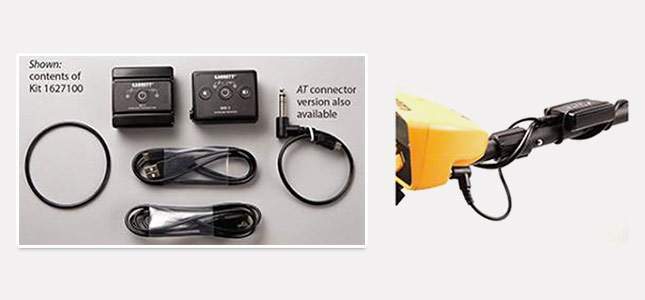 Garrett Z-Lynk wireless adapter. Works on a "from transmitter to receiver" principle. The transmitter is plugged into a headphone socket (on the detector's control box) and is attached next to the housing – for instance, on the shaft. Then the headphones are connected to the receiver – and you have a machine with wireless technologies. Works with any detector (not only with Garrett's machines).
The manufacturer explains why the Garrett Z-Lynk wireless adapter is better… It provides a zero signal delay – with the transmission of audio signal in real-time. You are hearing the signal through the headphones right there where your search coil is "seeing" the target.
The Garrett Z-Lynk adapter has built-in batteries. Charging is provided via the USB cable. Up to 30 hours of continuous operation.
The Garrett Z-Lynk kit includes a Receiver, a Transmitter, charging cables, a rubber ring for mounting a transmitter on the shaft. There are two versions of the Garrett Z-Lynk – a usual one and one with a Garrett AT PRO / Garrett AT Gold connector. I wonder how it will be combined with the detectors' ability to operate underwater.
The main question is… What is the difference between this Garrett Z-Lynk and the already existing China-made kit – Deteknix Wire-Free WA H3 and Deteknix Wire-Free WA H6 wireless headphones? These have all the same things including a connector for Garrett AT devices. Plus, the headphones (the Garrett Z-Lynk is just the adapter, without headphones).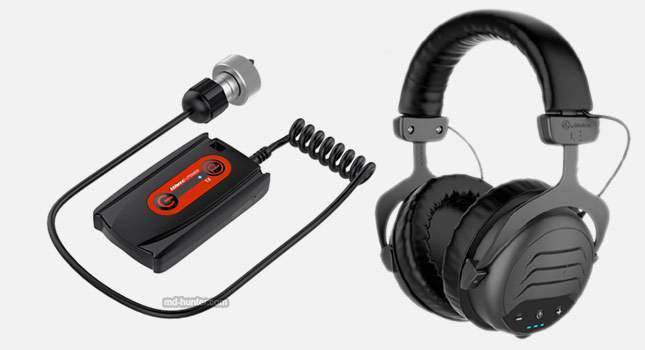 He who buys this adapter will actually become the first person to test a part of Garrett's new metal detector. The Garrett Z-Lynk technology is registered as a trademark. According to the manufacturer, it's precisely this technology that will be implemented into their new machine, which in turn will incorporate all the best features of the Garrett AT PRO, Garrett AT Gold, Garrett ATX detectors, and… a Garrett Pro Pointer AT pinpointer.
The latter point cheered me up most. A new metal detector (presumably a Garrett AT PRO 2) will be revealed to the world in spring 2017.

Garrett Z-Lynk video

Garrett Z-Lynk instructional video
All about the novelties 2016 is collected here. Haven't you missed the new Garrett MS-2 headphones? It's a novelty, too… Manufacturers say as are treasure hunters, so are new products. It's all our wallets are ready for so far (according to Garrett).
WATCHING NOW