FisherLab has been making money on treasure hunters for 85 years. A great anniversary! On this occasion, Fisher has decided to give the world a metal detector. One for all. Do you believe in your luck?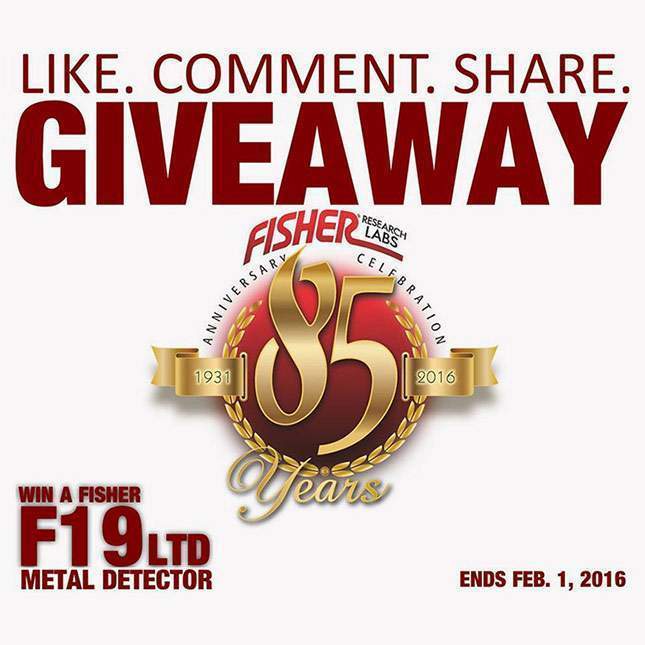 The special offer terms & conditions are simple… Go to FisherLab's Facebook page and fulfill these conditions:
It's Fisher Research Labs 85th Anniversary and to celebrate, we are going to give away a Fisher? F19 metaldetector?! Who's ready to win it? Like and Comment this post and please Share and you could be #metaldetecting? with a brand new Fisher F19 on your next hunt! One person will be chosen at random to ?win?!
Open worldwide, 18 and older. No purchase necessary. This #?contest? starts now January 26th and ends on Monday, February 1st at 12:00am (MST). The winner will be announced on Tuesday, February 2nd at or before 10:00am (MST).
One metal detector is not enough. Not long ago Minelab 'raffled off' their 10 machines. And White's had a promotion with one device, but it was a gold metal detector (have you ever seen a real gold machine?).
WATCHING NOW