If Garrett and Minelab don't come out of deep sleep, there is probability they will stay there. And the Chinese will be producing metal detectors in their stead. See an example: prices for fake Garrett AT PRO from China.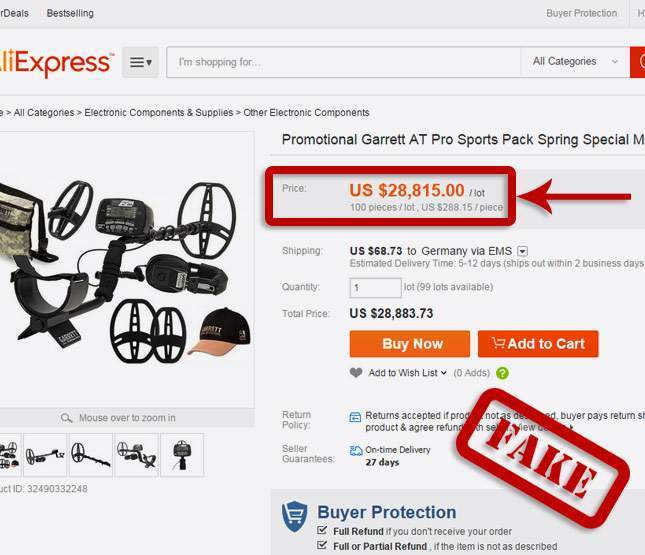 (click for full image size)
Garrett AT PRO metal detectors in bulk quantity – at $288 a piece… Dear manufacturers, do at least something! It's a pity Chinese Garrett ACE is already being sold overtly.
WATCHING NOW