Most treasure hunters discern no difference of how to start wrapping the cable around the shaft – from the top or bottom. Some manufacturers recommend beginning from the top, but don't explain why. Watch the photo and always wrap from the top.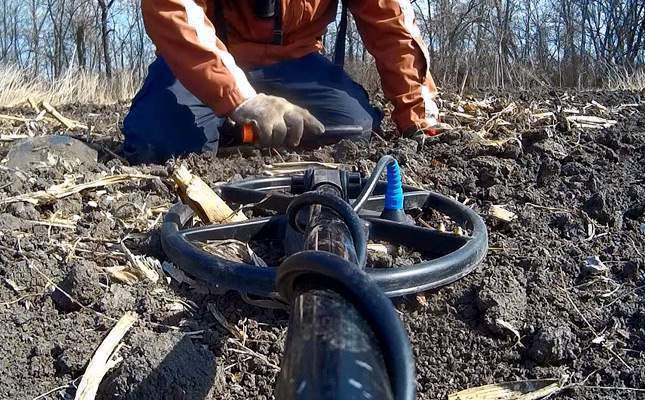 Pay attention, when the coil cable is wrapped around the shaft from the bottom, an additional load is created on the coil cable strain relief in this position of a metal detector. Why don't the manufacturers tell about it?
Do you know why a white coil is better than a black one? So it is when you are metal detecting on the dark ground.
WATCHING NOW