Teknetics has announced its novelty 2017 – the Teknetics T2 Plus (T2+). My bet is that millions of treasure hunters are indeed imbued with curiosity as Teknetics is kinda iPhone in the metal detecting world. Finally, here comes the long-awaited revolutionary new product: just take a look at this first photo!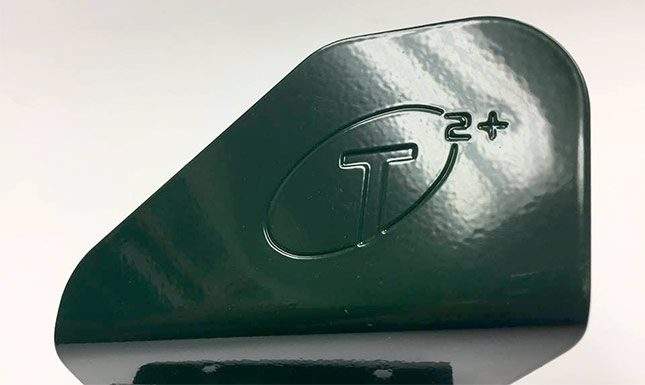 Right now, the manufacturer is going to announce the Teknetics T2 Plus specs and features. Believe me it will come as a real shock for both customers and competitors.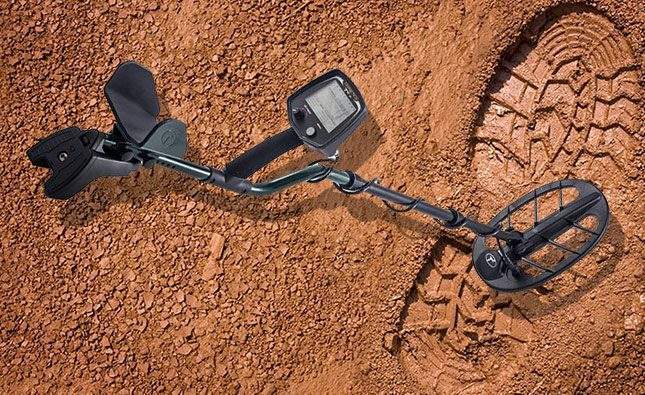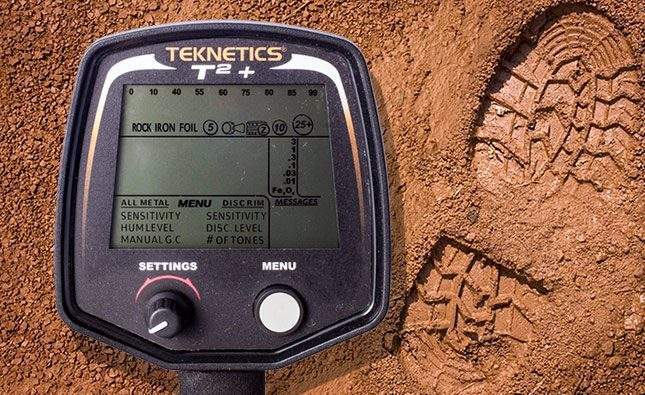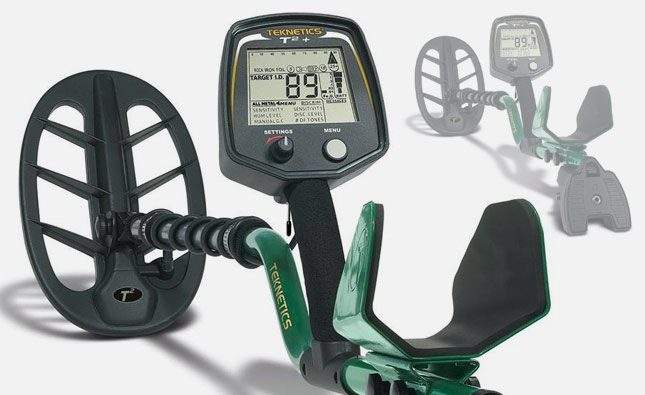 Teknetics Metal Detectors FB. Some more information on the T2+. What we know so far:
– The T2+ has BOOST MODE
– Waterproof 11-inch Open Frame Bi-Axial™ Searchcoil
– Operating Frequency 13 kHz
– Double Filter Discrimination Modes For Searching In Trashy
Areas
– Trigger Actuated FASTGRAB™ Instant Ground Canceling with
manual override
-The T2+ has a transferable warranty
We're also throwing in a Digger with every T2+
Digger Features
– Tough carbon steel blade 7.5″ L x 2″ W
– Total tool length 12″
– Double-edged blade with 32 sharp cutting teeth to rip through –
roots and dirt
– No-slip blade guard
– Comfortable rubber handle
– Tough Cordura carry sheath for belt mount use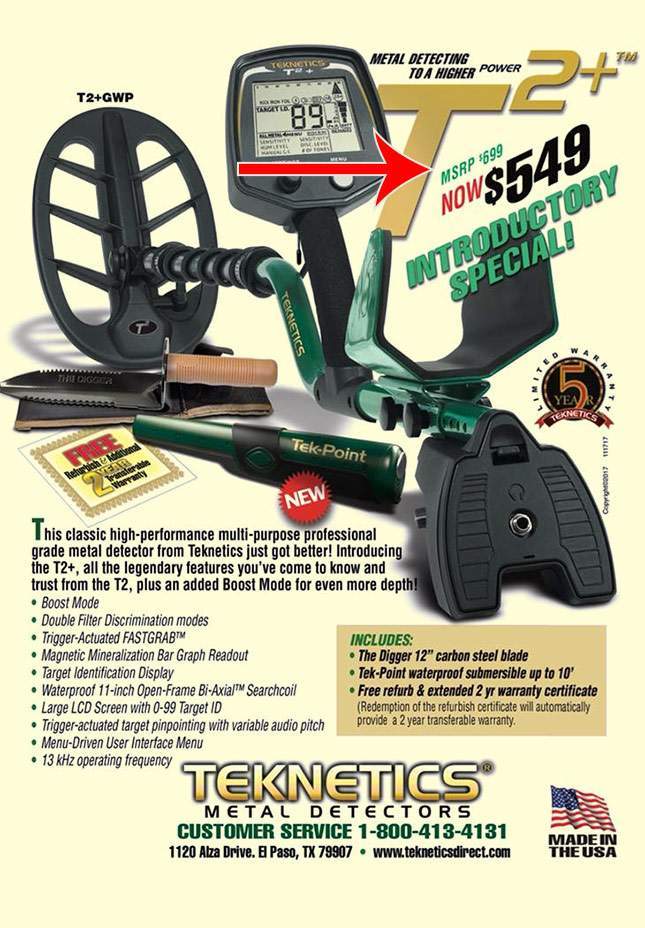 Video
All info about the new Teknetics T2 Plus (T2+) will be collected here. And we will be the first to see all of this – tests, comparisons, reviews and opinions from the world's metal detecting gurus. Happy hunting to everyone!
WATCHING NOW