Watch the new photos and video, NEW 2015, Nokta Pinpointer from Turkish manufacturer.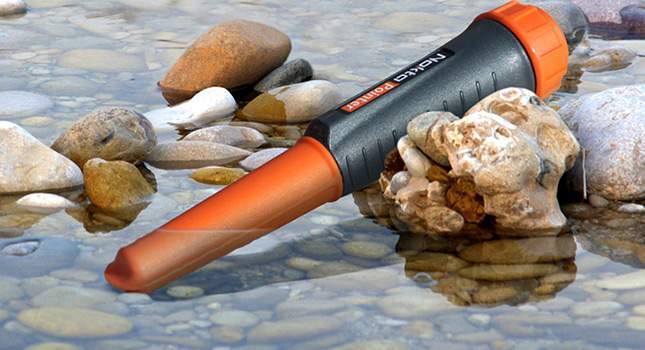 The Turkish manufacturer has rolled out a new product – Nokta Pinpointer. All things correspond to recent trends, waterproof, contrasting and alarm – not to forget the pinpointer. Plus, Coil Interference Blocking technology and protection cases for its work surface (like Chinese pinpointers have).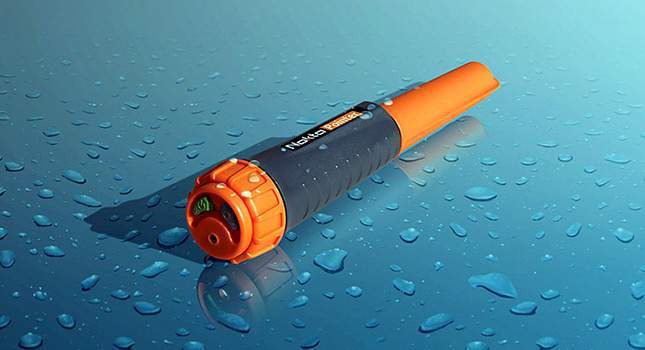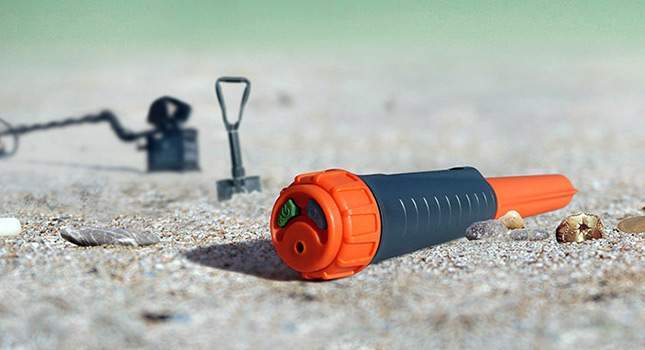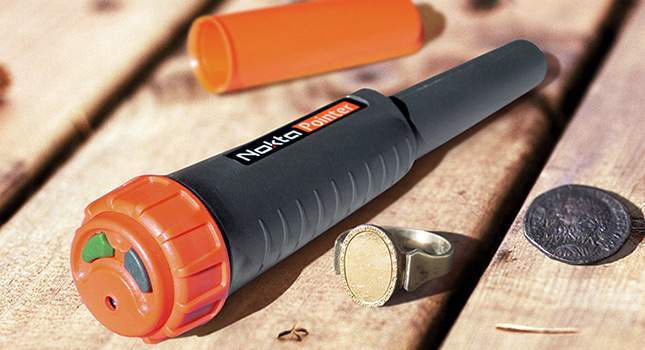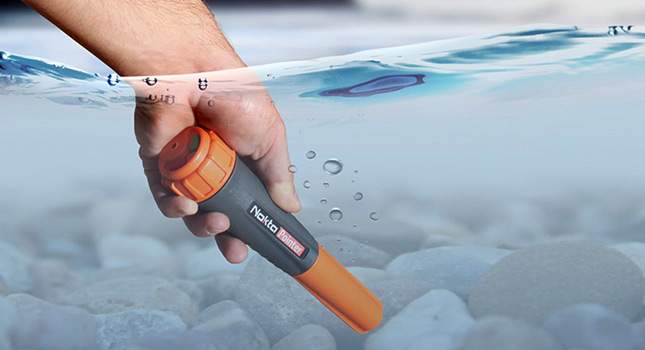 In addition to the pinpointer the manufacturer offers a security lanyard. Well, it's separately and just the same for your money.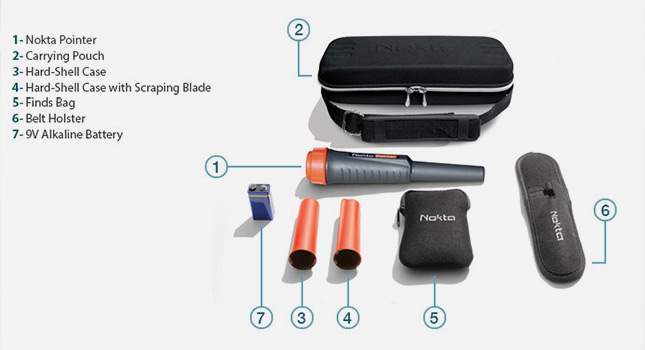 First of all, the declared battery life sticks out – up to 30 hours. It is a lot, the average battery life of the usual pinpointer is 9-12 hours. The manufacturer guarantees 360° detection tip enabling to search in a sweeping way (hinting, with that, at failure of the Whites TRX competitor).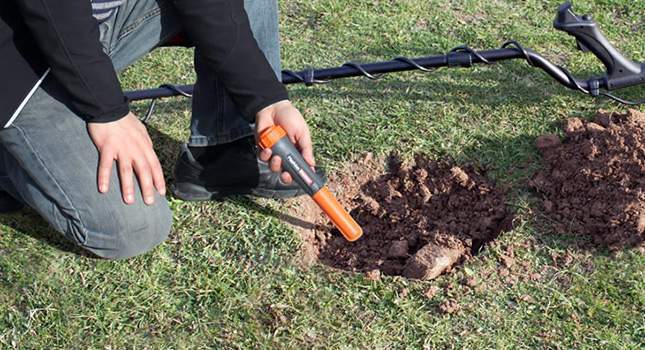 Waterproof equivalent to IP67 (in my opinion, it is submersion up to 0.6 meter, but I also can be wrong writing from memory). LED flashlight. Shockproof housing. In addition, the manufacturer says when the Nokta Pinpointer is off, the search coils' magnetic transmission is disconnected.
Operating frequency: 11.6 kHz, working temperature: -20 to +50 degrees Celsius. Audio and vibration alert (in any combination), sensitivity control. The Nokta Pinpointer length: 24 centimeters, weight: 235 grams, power supply: 9V "krona".
As for me, it is not convenient to control the pinpointer by pressing the buttons at the top. And in any case, the manufacturers have gone a strange way…

In very deed the pinpointer is a simple tool and it must save time during a hunt. Any complication (for example, additional adjustments) takes up time. Like, a hunter is sitting above a hole and snapping something, trying to understand in which of 6 detection modes he is now (as in the previous new product of 2015 – Garrett PRO-Pointer AT). I want to get a pinpointer, turn it on, pick up a coin and go searching further. And I don't need anything more from it!
All about the Nokta Pinpointer is collected here (news, tests, comparisons with other devices, different reviews and opinions). Plus, on Knowledgebase pages there is additional information you should know before buying the Nokta Pinpointer. The experience of others will help you save your time and money. Happy hunting to everyone!
WATCHING NOW