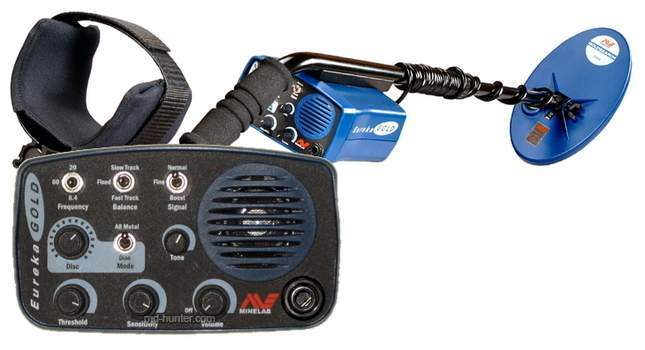 Model Features

Manufacturer:

Minelab (Australia)

Model:

Eureka Gold

Year:

2002 - 2017

Type:

ground detector

Rating (owner reviews):

 

Display:

 No

Technology:

VLF

Frequency:

6,4 | 20 | 60 kHz

VDI / Numerical Target-ID:

No

Manual ground balance:

No

Automatic ground balance:

Yes

Noise cancel:

No

Sound, tones:

1

Adjusting the volume:

Yes

Pinpoint:

No

Using headphones:

Yes

Search coil:

Minelab Goldsearch 10x5 DD

Parameters

Batteries:

8x Accumulator, 1000 mAh NiMH

Weight:

1,95 kg

Length (min/max):

119-132 cm

Additionally
Coils for Minelab Eureka Gold
Review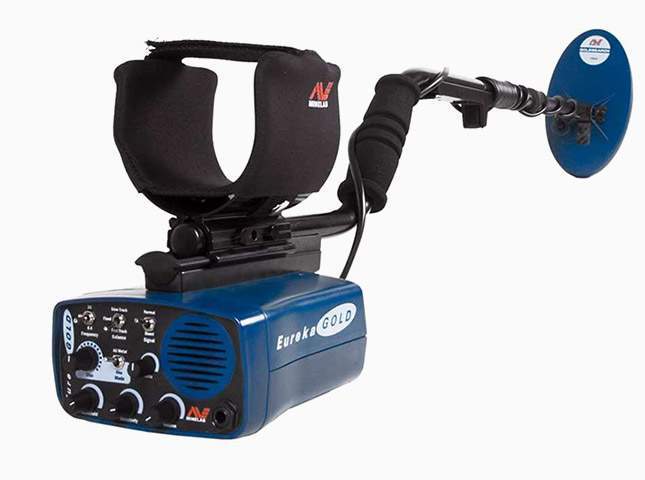 The Minelab Eureka Gold is a professional ground metal detector that has been specially engineered for search of gold nuggets. Automatic ground balance allows the user to go hunting on the most difficult terrain as well as in water, submersing herewith the device just up to the control box (the coil is waterproof only, whereas the control box of the detector isn't).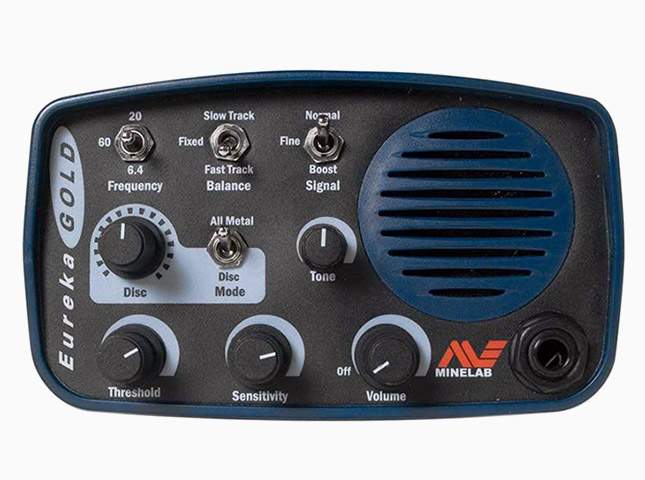 The electronic circuitry of the Minelab Eureka Gold is based on VLF technology. The metal detector operates at one of three search frequencies – 6.4, 20 and 60 kHz. The device has no visual indication and the control is carried out using five potentiometers and four switches.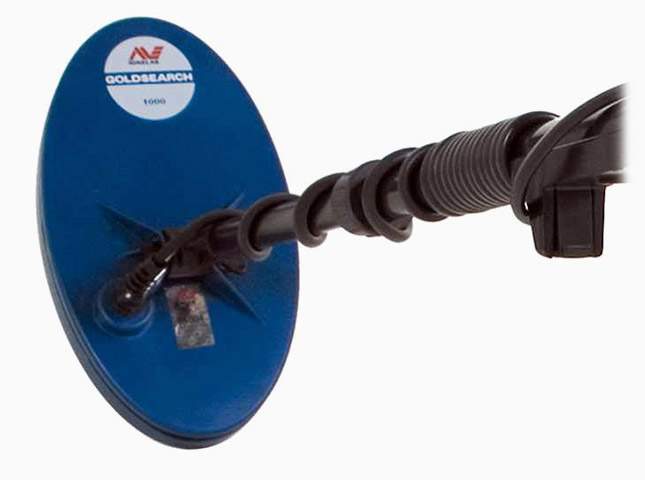 The Eureka Gold has a unique DGB Accu-Trak technology that perfectly combines accurate discrimination with auto-tuning on the environment without a loss of detection depth. The additional functions, which enhance abilities of the detector in search, include an adjustable sensitivity, ground balance and threshold. The ground balance in the Eureka Gold metal detector is automatic. The threshold is adjusted manually. A one-tone audio response is applied for indicating a find and has an adjustable volume. A 6.35mm headphone socket is located on the front panel of the control box.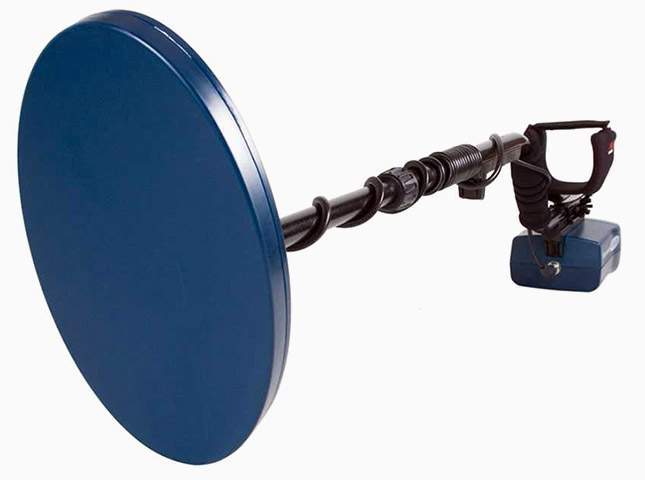 The Minelab Eureka Gold metal detector comes with a Minelab Goldsearch 10×5'' coil as standard equipment. For this device there exist other coils of different sizes and parameters. The power supply of the unit is 8 AA batteries or a rechargeable battery system with the capacity of 1000mAh. The size of the detector is adjusted: 119-132cm. The weight of the Minelab Eureka Gold (assembled) is 1.95kg.