White's has released a new metal detector headphone. Compact, with coiled cable and volume control. See the photo: a White's UltraLite Headphone.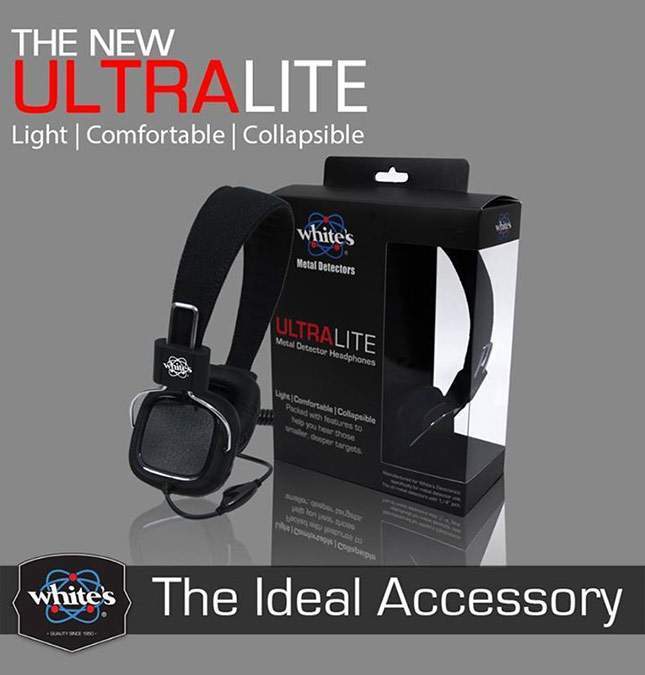 Highlights:
40mm drivers for maximum sound performance;
Driver: 40mm;
Frequency response: 20 to 20 kHz;
Impedance: 32 + 32 ohms;
Max input power: 1000 mW;
Rating power: 200 mW;
Sound pressure level: 115 dB.
All the new products 2015 are collected here. For the time being, fall 2015's main novelty is XP Deus deep nozzle and XP pinpointer.