A smooth change of 4-18 kHz frequency with one and the same coil. Static, dynamic and mixed modes. Variable recovery speed. Wireless technologies. Maybe the Polish manufacturer is way ahead of all Garrett, Minelab, Fisher, and XP put together? Watch the video: testing a Polish-made Rutus Alter71 metal detector.
The Polish manufacturer rolled out a new machine – Rutus Alter71 – in autumn 2016. I am trying to remember… Is there any other detector capable of changing the frequency in the range of 4.4 kHz to 18.4 kHz smoothly (almost smoothly, with a 0.2 kHz step)?
A 4 kHz frequency is awesome. Try to conduct the following test with your metal detector: take a stack of copper coins and pass it edgeways under the coil. If it's not a Minelab E-Trac or Minelab CTX 3030, you will get an iron signal. However, these coins are made of copper. It's only the low frequency that will be sensitive enough in detecting such a target (with a pattern kinda coins in purse).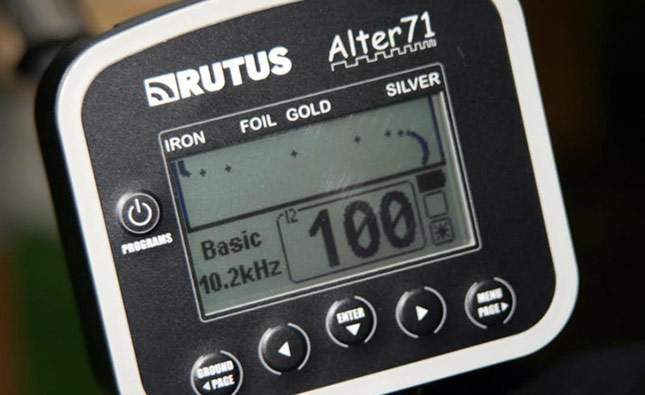 But… In my opinion, it's not right to use only a low frequency all the time. While hunting for relics it should be used only for final scanning to be sure there's nothing left.
The Minelab X-Terra 505/705 have a low frequency as well. But you need another coil to operate at this one. The Rutus Alter71 option repeats the concept of XP Deus – to change frequency you don't need to change the coil (an XP Deus can't change frequency smoothly, it has only several fixed values).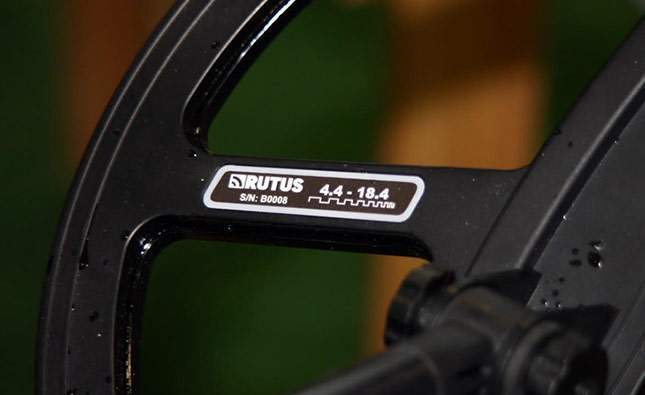 The Rutus Alter71 can operate both in static and dynamic modes. Plus, there is also a mixed mode. I don't know what this one (statics + dynamics) is. Maybe it's a mode similar to operation of gold detectors.
There is a wireless interface providing connection with the phone. They also promise super-fast wireless headphones (the sound without delay).
Ground balancing, speed operation, filters, Target ID with 120 values, graphs, adjustable discrimination, sensitivity, screen backlight.

Rutus Alter71 Unboxing/ What's included in Box. Is it worth paying $700 for this machine?
Metal detector screen menu… The most interesting thing
Rutus Alter71 depth test
Rutus Alter71 nail board test by ziggyjinx
If everything that has been declared turns out to be true, then Rutus Alter71 is a really interesting machine. I believe in breakthroughs made by impudent newbies. Who heard about Makro and Nokta three years ago? But now these are widely recognized brands.
WATCHING NOW