It has been almost a year now that Europe has been facing the war. We have not had such numerous destructions and casualties since World War II. The entire cities are destroyed, the number of deaths is up to hundreds of thousands. The aggressive Russia attacked its neighbor – Ukraine in order to seize the territories. We are living in the 21st century: people have learned to cure most of the diseases, the self-driving cars are on the roads, the spacecrafts have reached Mars, but the Russians remain in the Middle Ages having no other desire than to kill, plunder and seize foreign lands. A lot of international companies and brands have already stopped their business in Russia and tried to get rid of any ties with the insane Russians. The civilized countries including the United States, Canada, Australia, Great Britain, Germany, France, Poland and many others have united to resist the aggressor. However, two metal detectors manufacturers continue their business in Russia, paying taxes for Putin to fire his missiles. We are talking about Garrett Metal Detectors (USA) and XP Metal Detectors (France).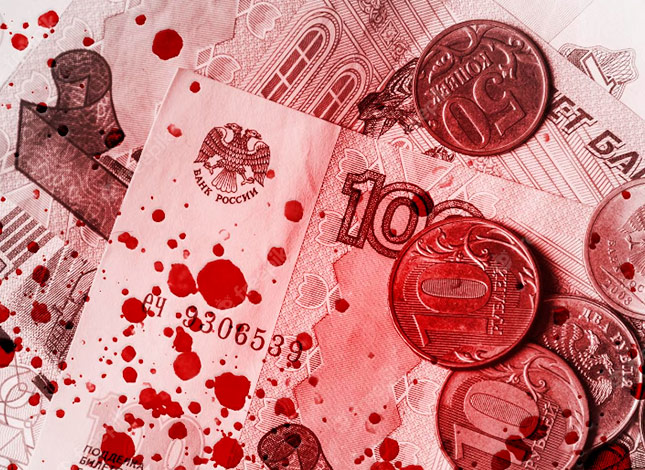 Garrett Metal Detectors
It is the American manufacturer of civilian metal detectors, military mine detectors and security systems. The company founder is Charles Garrett. Being a veteran of the US Navy and a great patriot of his country, he was proud that his detectors helped to save lives all over the world. But Charles Garrett is dead and his legacy has changed hands…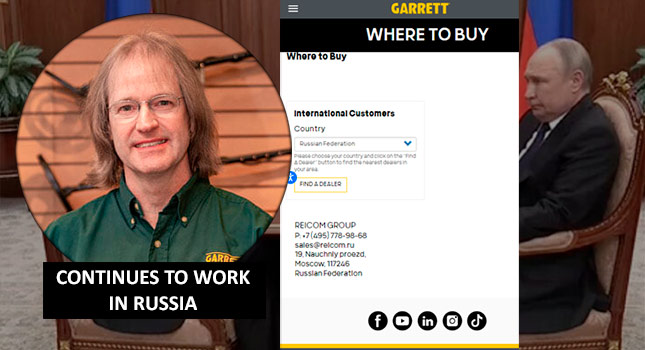 Now the company is run by his son, Vaughan Garrett. Since the invasion of Ukraine, the manufacturer is still operating in Russia and supports the aggressor country.
XP Metal Detectors (XPLORER)
It is the French manufacturer of civilian metal detectors and medical equipment. Its owner is Alain Loubet. Despite the fact that France is one of the main countries to provide assistance to Ukraine, not all the French turn out to be decent.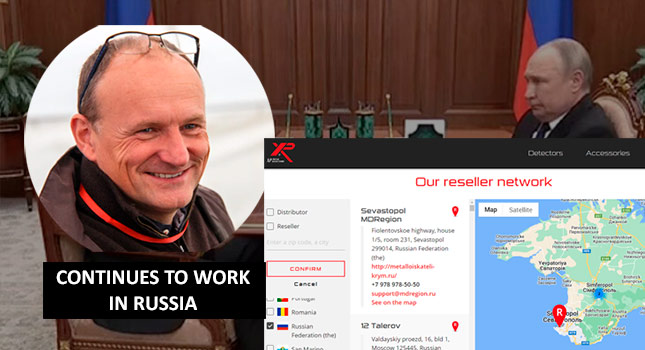 The XP Metal Detectors brand not only stayed in Russia, but also has the Crimea location on their offices map. Money makes Alain Loubet ignore morality and conscience (sponsoring the aggressor with the taxes), deny the international law (the Crimea belongs to Ukraine) and violate the European Union legislative activities (the ban on the equipment and technology supply from the EU to the Crimea).
I would like to remind that Minelab, Quest Metal Detectors, Nokta Makro and other manufacturers officially expressed their position and removed the Russian sellers from their websites in 2022.
WATCHING NOW