I treat the new products from Teknetics and Fisher with caution… They may paint their device a different color, give it a new name and dress up in the garb of a new metal detector. This time the color has remained the same. Here's the Teknetics Omega 8500, a new product 2015.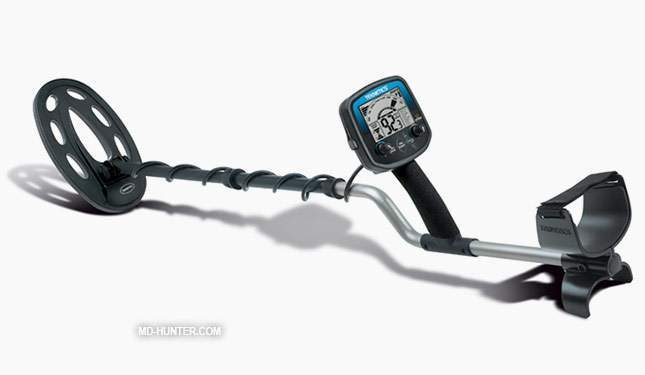 At first glance… The coil has remained the same – a 10-inch Elliptical Mono. A screen backlight (red) and Threshold added, a ground balance seriously updated.
There is an interference tune-out (by shifting the frequency), 3-tone dynamic response (loudness depends on depth), and – it looks like Teknetics has learned to fit in the Boost mode with all the detectors – Enhanced Multi-Level Depth Boost.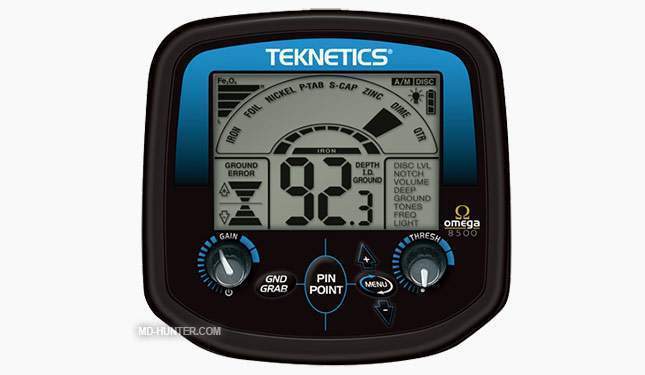 I don't see any other changes so far. It will be necessary to retrieve an old description of the Omega 8000 and to compare. Here's a complete list of the Teknetics Omega 8500 features:
Backlight
Waterproof Elliptical Searchcoil
Notching Controls – Discrimination & Variable Volume by Category
Independent Gain & Threshold Control
Ground Mineralization Readout
Ground Phase Error Readout
2 Modes of Operation:
— Discrimination
— All Metal
Selectable V.C.O. Base Tone
Choice of 3 Tones plus V.C.O
Digital Target-ID System
Ground Grab® Computerized Ground Balancing
Frequency Shift to Eliminate Electromagnetic Interference (EMI)
Visual Background Iron-ID
Enhanced Multi-Level Depth Boost
Static Pinpoint
A comparison: Teknetics Omega 8000 and Teknetics Omega 8500. Are they much different?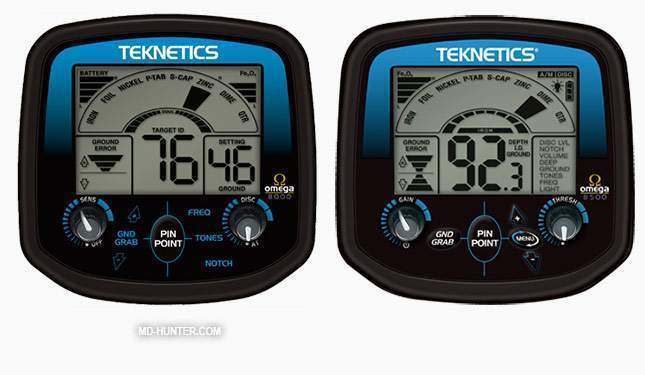 The first videos of Teknetics Omega 8500… Is an operator demonstrating the Omega 8500 problems at 13:43? The extra artifacts are appearing on the detector screen.
Some other new products: showing its new metal detectors Deteknix roused the hunters' indignation. And we are waiting for news from Garrett (coming soon, there are two months left).

Is it interesting?