Here are the Teknetics Eurotek and the Eurotek PRO metal detectors, both come from the same series, but their coils aren't interchangeable between these two models. The Eurotek & the Eurotek PRO have different connectors. See the photo.
The Teknetics Eurotek initially comes with a very simple coil – Teknetics 8 (8COIL-7TEK). Little detection depth, a mono type. This coil reduces fairly average detector capabilities as it is. If you decide to change it, you may be faced with a difficulty that can't be seen when buying the Teknetics Eurotek. The problem lies in the old type connector.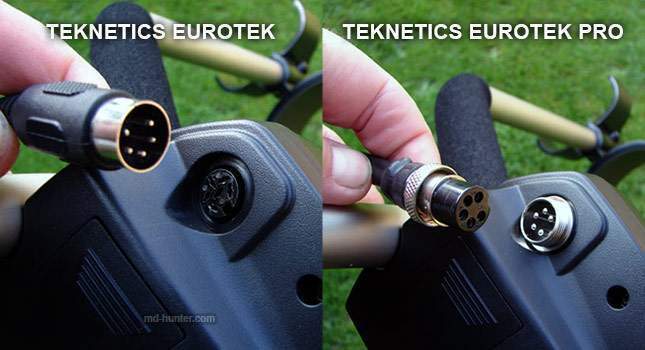 The Teknetics Eurotek coil has a simple plug-in connector (as in old metal detectors). The Teknetics Eurotek PRO coil has a standard one, as in most modern machines.

Is it interesting?