There may be both an iron response and a ground like stone. But if you have a good luck and the XP Deus in hand, you won't miss your hoard. Watch the photo: 22,000 Roman coins weighing 76 kilos. A super hoard!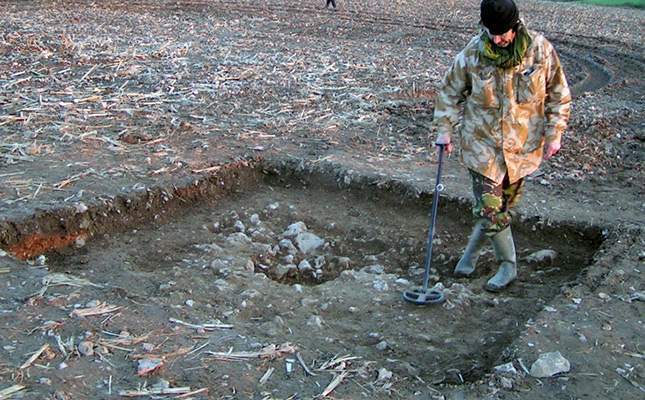 The history of the hoard started from a usual field and an obvious iron response. According to the author of the find, the soil on a field was rather heavy and he wouldn't have had enough stamina to dig everything and anything.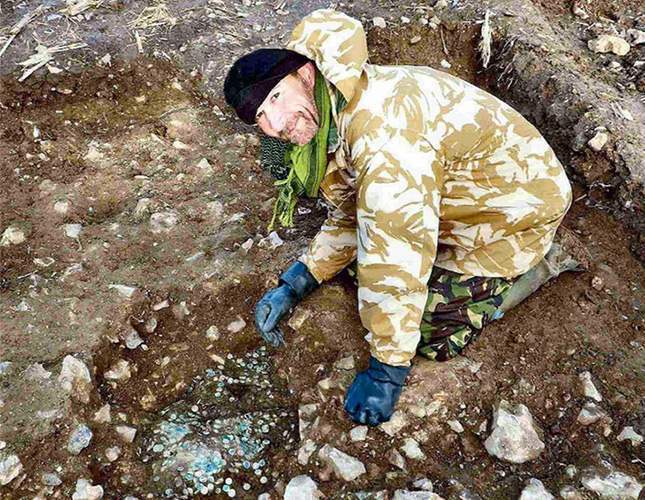 There was an iron signal at the frequency of 12 kHz. When the frequency was lowered to 4 kHz, a target began sounding like non-ferrous one and it was decided to dig. Three iron ingots, about 30cm long and 7cm wide, emerged first. And there, under the iron, the coins gave a response so far…
The iron ingots covered the hoard. These were they which gave that very iron response. But can frequency lowering work in such a way? It's an interesting question…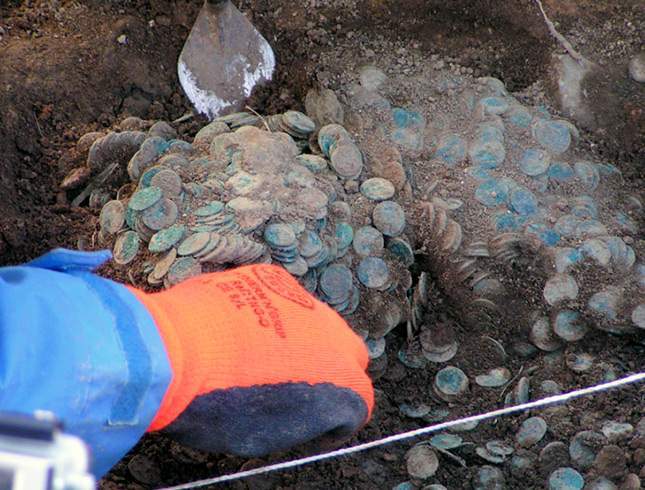 Under the iron, just below a depth of 15 inches (approximately equivalent to 38 centimeters), there appeared a super hoard of Roman coins. And as the hunter told in an interview with the manufacturer, but for the Deus and his secret with lowering of search frequency, he would have passed by.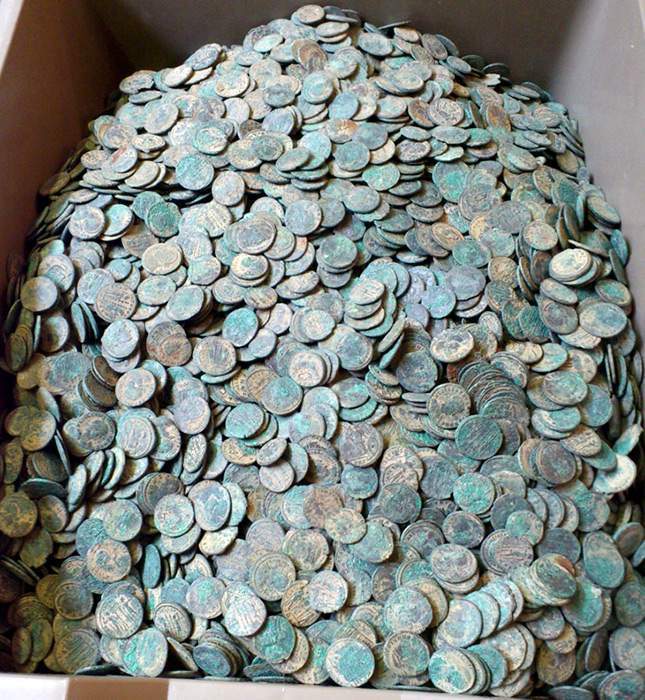 Although for me personally, these details raise doubts…

Is it interesting?