Minelab is offering the GPZ 7000 owners to update the software. More stable threshold. Higher sensitivity. Less false ground signal interference. Precision ground tracking.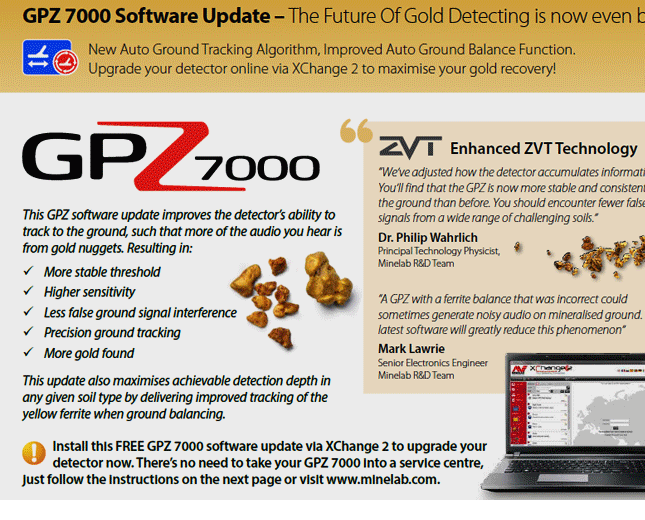 For instructions on how to update your Minelab GPZ 7000, see here. For software itself, visit the device manufacturer's website.
You do know, don't you? The Minelab GPZ 7000, with its price of $9,999, is not the most expensive metal detector for civilian application anymore. AKA, the Russian manufacturer, decided to update the record – AKA Intronik STF price starts from $12,000.

Is it interesting?