Hybrid spam and hybrid trolling. It's when they take a hot topic and turn it into the desired direction. For instance, a treasure hunter made a super find with Minelab's machine. Then immediately appears a comment kinda "but if he had used coil N, he would have picked up a total of two, or even three, such coins". This hybrid technology is universal and can be applied to any topic. Let's say, Minelab released the new detectors with revolutionary technology. "Can it be true that this novelty will be better than detector X?", could be a comment. Or, supposing DiCaprio's wife left him. "This loser was told to replace his old machine with a new X one a long time ago – just do it and as good as new will be your wife's love for you…" The only thing that matters is the topic to be as hot as possible.
Can you believe in the Minelab X-Terra 250, Garrett ACE 305, or Garrett ACE 705 devices? It's not the done thing among large metal detector manufacturers to 'borrow' digits from the already existing model. And it's only the Chinese who can afford it, with their MD 6150, MD 6250, MD 6350, MD 6300, MD 6400 (the latter two are just expected to come forward).
Quest Metal Detectors, the manufacturer who leaves 'large Chinese footprints' behind, has rolled out two new products – the Quest Q20 and Quest Q40 metal detectors. As a matter of fact, Minelab has already released the models, Go-Find 20 and Go-Find 40, with such digits.
Besides, Minelab is going to reveal its new machines to the world on September 16, 2017. The event, Detectival 2017, will occur in the UK. They are promising sensation and super new technologies that can change the metal detecting world. Does it sound interesting? Of course it does! The topic is hot, very hot.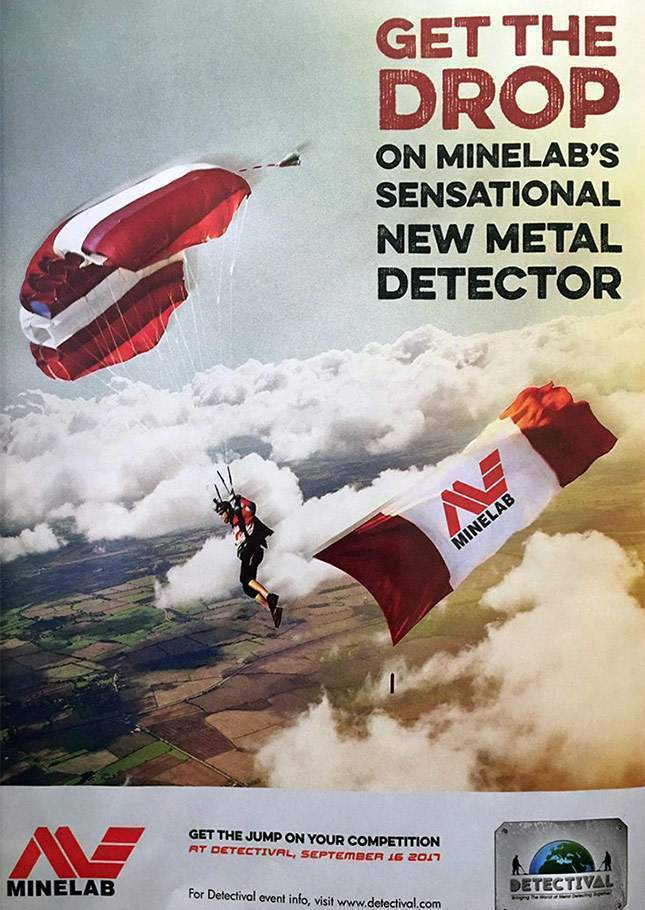 And what a coincidence… A week after Minelab's announcement, Quest Metal Detectors announces its participation in Detectival 2017, too – furthermore they, too, will reveal their new products.
Quest Metal Detectors' history isn't good enough as it is. Previous brand Deteknix was sued in the USA for jacking technology, due to this, it has been recently rebranded. In 2015 they passed a coil from another manufacturer off as their own new product (under the brand Deteknix) at a metal detecting show. And to add insult to injury, Minelab is within their reach… Or don't you agree? Do Quest Metal Detectors have the right to position themselves alongside Minelab?

Is it interesting?