I tried the Garrett PRO Pointer on salt sand, both wet and dry. With submersion in saltwater. Here's how the Garrett PRO Pointer reacts to salt.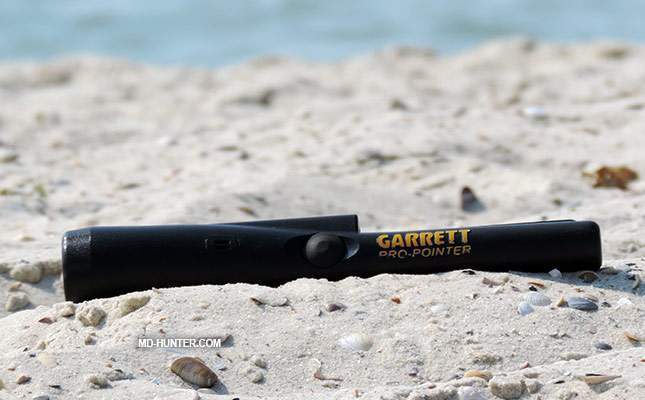 You do know, don't you? The Garrett PRO Pointer has a ground balance. If you put the pinpointer on the ground and turn it on, the device, as the manufacturer claims, will tune out that environment.
On dry salt sand, the Garrett PRO Pointer worked perfectly. It easily found both silver and gold. The same also went for wet sand, practically identical to dry one.
However, I didn't manage to make the Garrett PRO Pointer work in saltwater. As soon as I got water on the detection portion of the pinpointer, there were continuous false responses. Every time I tried to tune out the Garrett PRO Pointer of saltwater, it was turned off.
It's a pity, maybe a new version of the Garrett PRO Pointer AT will work better in saltwater (more especially as the new PRO Pointer AT may be submerged in water).

Is it interesting?